Monday Night Politics: Forum features Duncanville mayor and City Council candidates
DIANE XAVIER | 4/8/2016, 11:12 a.m.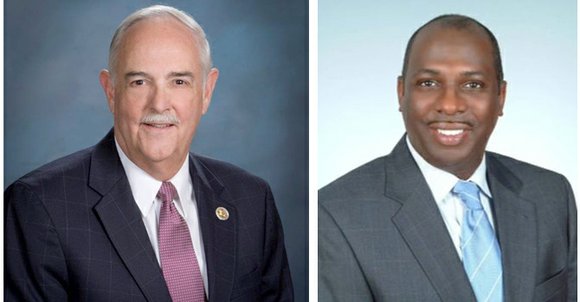 The Dallas Examiner
Monday Night Politics: Meet the Candidates continued this spring with candidates running for local offices in Southern Dallas such as the city of Duncanville, which was featured on March 28 with the offices of mayor and City Council District 2 and District 4 up for grabs.
The event took place at the African American Museum in Fair Park and was moderated by Matt Houston. None of the candidates for District 2 were present at the forum and included candidates Steven Rutherford and Gwenda Joyce Lowe.
For District 4, candidate Lorraine Hood-Jack was present. Ron Dotson was not present.
The discussion began with the candidates for mayor speaking about their qualifications for the job and included incumbent Mayor David L. Green and opponent Mark D. Cooks.
Green began the forum acknowledging his opponent.
"First of all, Mark is a good candidate and I am good also," Green said. "We've probably known each other for 25 years. I started with the city of Duncanville in 2001 serving on the City Council and then being mayor pro tem in 2002. I also served as mayor from 2004 to 2012. At that period, we had a number of people file for mayor from 2012 to 2014 and I had filed late and there was some confusion so I lost 100 or so votes and ended up losing that race in that period. I came back and ran in 2014 because I felt like there was so much going wrong with Duncanville. I am running for one more term for the simple fact that in the last two years we have implemented a tremendous change in Duncanville. That change is now being put into fruition doing a master plan for the field house and converting it and turning it into a profitable situation. We've opened up the council where citizens can observe all of our sessions. We've done a lot but we have more to do with change of neighborhoods and economic development."
Cooks is a Dallas native who worked as a banker for the past three decades.
He currently works at Wells Fargo Banks as a senior vice president and community banking district manager in Dallas.
"As I moved to Duncanville 10 years ago, I saw a need and desire for another candidate to come and work with our policy-making at Duncanville," he said. "Duncanville is a very unique city because there is not another city that will have diversity all the way across. We are almost third across the board in population. However, our leadership in Duncanville needs to reflect that diversity. There needs to be another voice at the table. I ran for council in 2012 and wore out three pairs of shoes knocking on every door and talking to people who were not involved in politics and I kept hearing the same issues. I saw a need to work with our economic development and currently the president of the economic development for the city of Duncanville. I am charged with working with businesses and bring great businesses to Duncanville. I think we can grow our city through small businesses. Our city is 12 square miles and we have enough businesses to become the small business capital city of the Southwest."