On the Border restaurant offers celebration tips for Cinco de Mayo
4/29/2016, 6:30 p.m. | Updated on 5/3/2016, 1:24 p.m.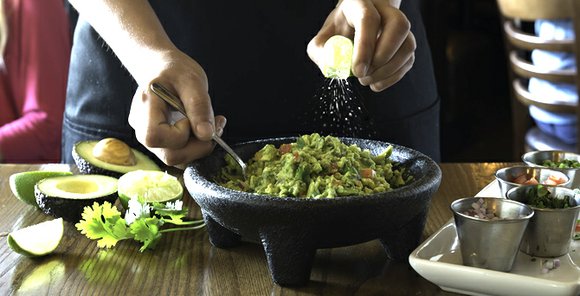 Special to The Dallas Examiner
History of Cinco de Mayo
Long, before being known as "Cinco de Drink-o" the Mexican celebrations of May 5 commemorated an unexpected victory for the people of Mexico. Contrary to popular belief, the day was not about winning independence (which Mexico actually celebrates on September 16th), but rather about defeating the French army at the Battle of Puebla in 1862. Despite being smaller and less equipped than the French, the Mexican troops won the battle. Though it wasn't as historically significant as declaring independence in 1821, Cinco de Mayo became a day of patriotism and national pride.
Interestingly enough, Cinco de Mayo is not nearly as widely celebrated in Mexico as it is here, in the United States. Those with Mexican heritage began celebrating the holiday as a way to stay connected to their cultural roots. It quickly grew in popularity for people of all backgrounds as a way to celebrate some of the most beloved gifts of Mexican culture – tequila, authentic food, and music.
In fact, there are so many Cinco de Mayo celebrations in modern times that it's no longer a question of "if" you'll celebrate Cinco de Mayo – but rather, "where" the best party will be.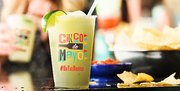 How to Drink Tequila
Though shots and margaritas are a long-time favorite for Cinco de Mayo, that's not how tequila is meant to be enjoyed. True tequila connoisseurs will tell you that tequila is best enjoyed sip by sip, like a fine wine or brandy. That's because pure blue agave tequilas have a smooth finish and mild sweetness. It's mixed or "mixto" tequilas that deliver the sharp, stinging burn of alcohol, typically from being combined with grain alcohol. Thankfully, today, top-quality tequilas are much more widely available, and many restaurant destinations, such as On The Border Mexican Grill & Cantina specialize in providing an extensive selection of tequilas to suit any tastes. Here's how you can choose your perfect sippable tequila for an authentic Cinco de Mayo celebration.
Step 1: Go for the Silver.
Broadly speaking, "Gold" tequilas are not 100% blue agave. Silver, Platinum, and Blanco tequilas are the purest form of the spirit. There are a select few Gold tequilas that come from mixing two different agave spirits, so be sure to ask for a 100% agave tequila.
Step 2: Know the difference that aging makes.
The more time a tequila has spent aging will give it more of a woodsy, mellow flavor. Reposado, Anejo, and Reserva are all aged varieties – with Reposado being the least aged at less than a year, and Reserva aged for 7 years or more.
Step 3: Drink it neat, not chilled.
Sip slowly at room temperature, the way you would a fine scotch. This allows you to appreciate all the subtle flavors that make up that tequila brand. If it's a hot day, you can request a chilled glass, but remember that ice in your glass will water down the tequila's unique taste.
Of course, if you prefer your tequila in a cocktail or margarita, Cinco de Mayo is all about celebrating – so drink it however you like. Just keep in mind that better quality tequilas make for better tasting beverages – with fewer day-after effects like hangovers and headaches.