One in four North Texas children identified as chronically hungry
DIANE XAVIER
 | 8/5/2016, 7:16 p.m.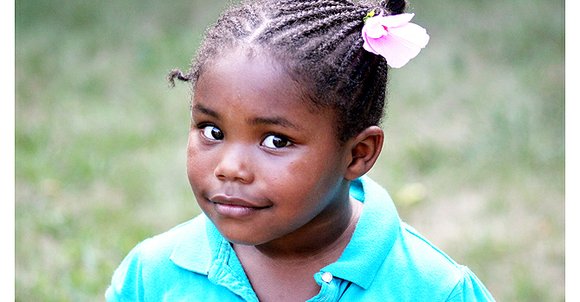 The Dallas Examiner
One in four North Texas children live in food-insecure households, meaning that they do not know when their next meal will come from – especially during the summer, according to the North Texas Food Bank.
Many families suffer from food insecurities throughout the year, but summer is considered to be the "hungriest season" for many children because they don't have access to breakfast and lunches that are covered through free or reduced meal programs in school.
So what happens when these children are out of school during the three months of summer?
That's where organizations such as the NTFB help to fill in the gaps for children and families that might otherwise go without a nutritious meal.
For families that have limited income or that live on a small budget, feeding their children can be challenging at times, according to Anna Kurian, senior manager of communications at the NTFB.
"When children are in school, they are receiving meals through the free and reduced priced programs, but when the summer hits, they are not in school, so families that have a limited budget either find their funds further stretched, and that's where the NTFB or other child feeding programs come in to help," Kurian said.
The NTFB network includes several partner agencies, Kids Cafes and the Summer Food Service Program.
"The goal is to provide not just food, but healthy, nutritious meals," Kurian said. "There are a variety of feeding sites such as Project Transformation or those found at various summer camps. You can also call 211 and get information about feeding sites in your area, and we work with retailers and companies to bring food to those sites daily. We make sure that the food that is brought tastes good but is also nutritious for kids and that they are going to be enjoying it."
The open feeding sites in the area are for children up to 18 years of age, and services are provided through the Texas Department of Agriculture.
"Our main focus is feeding people, especially kids, because what we found is that young children who are food insecure and are at critical stages of developmental stages in their life, we know that if they are not eating nutritious foods or enough food, then they are likely to suffer from developmental delays and have a host of other issues," she said. "They are being stunted now at a young age due to hunger."
Currently, the NTFB serves more than 210,000 children during the school year, and its summer breakfast program has served 825 children.
The Kids Cafe provides nutritious meals to children who may not have enough to eat after school hours. Through this program, the NTFB serves on average 1,600 students after school and nearly 2,400 children during the summer months, according to Kurian.
Other programs include Food 4 Kids, which helps provide meals during the weekends during the school year by providing backpacks with meals for children who suffer from hunger. This program serves around 330 schools in 10 North Texas counties and serves 12,000 chronically hungry children weekly.