Children of color need to see themselves in books
MARIAN WRIGHT EDELMAN | 8/22/2016, 11:36 a.m.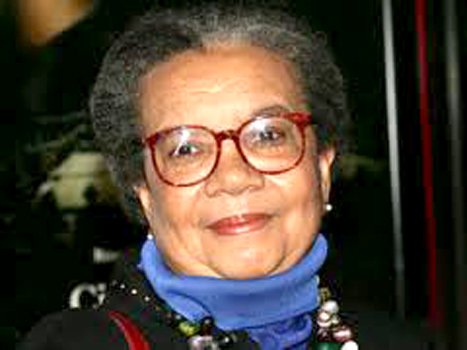 (George Curry Media) – Do your children love the books on their summer reading lists? Are your children reading about diverse cultures and books that reflect their experience or history? Children of color are now a majority of all public school students and will soon be a majority of all children in America, yet children's books and the publishing industry have failed to keep up with the rainbow of our children's faces and cultures and needs.
Children of color need to be able to see themselves in the books they read. Just as importantly, all children need to be exposed to a wide range of books that reflect the true diversity of our nation and world as they really are.
Doreen Rappaport writes fiction and nonfiction that celebrates diverse histories and biographies, such as her Caldecott Medal winner, Martin's Big Words: The Life of Dr. Martin Luther King Jr., illustrated by Bryan Collier. Her curiosity about one kind of untold story left her wanting to know more and more: "I got into it because when I was a teenager there were no books about women. Maybe there was Eleanor Roosevelt and Jane Adams – those were the only two books. There wasn't much of a place for young girls with a curiosity, and maybe even an ambition, and actually we were told not to be ambitious."
Author and illustrator Don Brown started out on the very same hunt as Doreen Rappaport: "I had two little girls, and I wanted to read to them stories about real women who were brave and heroic. I couldn't find books like that." He too decided to write his own and has since written more than two dozen books on famous and less well known historical figures and events. His latest graphic nonfiction book, Drowned City, is about Hurricane Katrina.
Poet and author Carole Boston Weatherford approaches history from another angle: She said she "mine[s] the past for family stories, fading traditions, and forgotten struggles" in order to help fill in the gaps of the stories being told. Many of her books are based on historical events spanning the African American experience from slavery through the Civil Rights Movement, and she said children are often amazed to learn the stories she writes about are true: "It never fails, one of the first questions is, 'Did that really happen?' Well, you know, that's exactly the reaction that I want from the kids – because they can't fathom that some of the inhumanities and injustices that were part of legalized segregation and part of America's history of institutionalized racism really happened."
Rita Williams-Garcia has won numerous awards for her historical fiction trilogy that begins with the Newbery Honor novel One Crazy Summer – she began telling stories that were very deliberately not historical. She was writing contemporary fiction about girls like herself, whom she had never seen in novels, and the girls in her audience responded with an immediate hunger for more. "My first novel had just been published, and I went out to a library in Long Island, and it was nothing but angry girls … 'Don't write about slavery, don't write about the water fountains and the civil rights … I want you to follow this girl and then write about her friend.' They wanted to see – they were saying, 'I need to see myself in the here and now.'"