Lead found in water at South Oak Cliff High School
DENISHA MCKNIGHT | 8/22/2016, 10:58 a.m.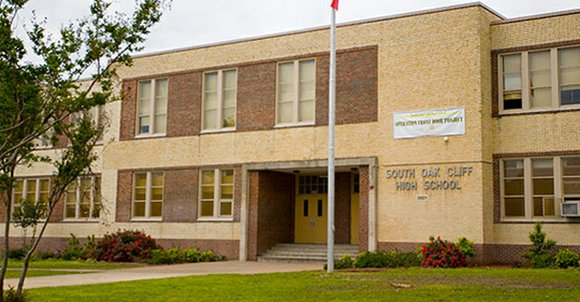 "Even if the number is small, when you drink it for years and years, it's bound to have a chemical effect," Fleming said.
Lead is considered to be safe at lower levels and has no obvious signs of symptoms. However, as exposure increases, the severity of symptoms and effects does increase, according to the World Health Organization. Accumulated low-level exposure has resulted in decreased intelligence and behavioral difficulties in young children.
As a direct result, NAACP and Coalition members gathered in front of the school to call for Dallas ISD to address the seriousness of the water problem Aug. 2. The group made the following demands:
• Contaminate testing on all old Dallas ISD school building prior to the new school year.
• Dallas ISD pay for testing by independent outside vendor.
• Water contingency plan for staff, student and employees put in place immediately for the 2016-2017 school year and remain until independent lead test is completed.
• Free lead blood testing for students, staff and employee in affected schools' buildings.
• A review of the district's contaminate testing data records over past 20 years.
• Implementing the Parsons report that identifies these affected schools as in need of serious infrastructure repair.
Johnson, who has a 16-year-old daughter at SOC, said he wants the district to re-invent all schools in the Southern Sector rather than investing in what he called "expensive patchwork."
"I want my daughter to have a healthy life and to enjoy her experience getting a quality high school education," he said. "I don't want her sitting in a room that's too hot or too cold or has termites [and] contaminated water in it."