Book review: He Calls Her Blue
DENISHA MCKNIGHT | 8/29/2016, 9:37 a.m.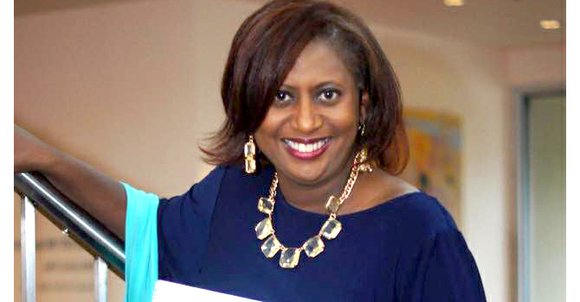 The Dallas Examiner
He Calls Her Blue, the debut novel from Sheryl Grace, is a coming-of-age drama that shows no fear when facing the darkest themes. Grace puts her mental health counseling background to good use to make you can feel and understand what goes through each character's' mind throughout the story. This book is the beautiful train wreck you can't keep your eyes off – it is relatable, yet mysterious in its approach.
The main character is a young African American woman named Indigo Jones. Indigo is the rose that grew from concrete. According to Grace, the character's life was "destined to be complicated from birth" as her story unfolds into young adulthood.
She was born and raised in Dallas with a cold-hearted, selfish young mother, Ruby, a loving grandmother, Sapphire, and a schizophrenic uncle, Stone. With her biological mother not wanting to raise her and the identity of her birth father being a huge mystery, Indigo is left under the tender care of Sapphire.
However, Indigo's life takes a drastic turn for the worse after Sapphire passes away and she is forced to go live with her mother.
Throughout the story, Indigo is often abused and betrayed by different characters in her life. She has a strong desire to be loved and accepted by someone, but fears getting too close after being rejected by Ruby and raped by two of Ruby's boyfriends.
A few other characters such as her best friend, Kesha, Kesha's mother and Sapphire's best friend, Marilyn, manage to provide some of the love Indigo longs for, but no one's love matches the handsome restaurant owner Tyrone Mayfield. However, the love she finds in Tyrone comes at a price, which could mean her life.
Toward the end of the novel, readers will notice Indigo's dramatic transformation from an emotionally broken, reclusive and sexually confused girl to a fearless, confident and undeniably strong young lady.
The novel does have a few flaws. Although the book keeps your attention with its many plot twists and displays of emotion, the transitioning between scenes does create confusion at times.
The novel has a lot of jump cuts that can leave you wondering how you got from one scene to the next. The author could have made better use of transitional phrases and page breaks to help guide your eye from one character to the next.
Grace does do a good job developing each character and scene to the point that readers may feel as if they know the characters personally. However, there are times where the development of the characters, as well their evolution, does cause conflict.
The first point would be the very brief acknowledgement of Sapphire's other daughter that passed away at birth. There was a missed opportunity to connect Sapphire's love and want for Indigo and the tragic death of her infant daughter. While this character doesn't need to be described in-depth like others, a little insight into how Sapphire felt when she experienced her other daughter's death could have added to the effect that her and Indigo's relationship had on readers.
Another point to acknowledge is the relationship between Indigo and her biological father. Once he appears to Indigo and is rejected by her, he becomes absent in the story again.
The father's lack of fight after being heartbroken by Indigo's rejection seemed like an easy write off for the character. It may have been better if the father tried again to reconcile with her rather than his mother, Deborah, becoming the mediator between the two characters.
Despite a few tweaks here and there, He Calls Her Blue is an impressive debut story by Grace that young adults as well as older women can enjoy. The story gives a fascinating look into the minds of young Black women, and it seems as if Grace has a promising future as a writer.