Dallas ISD improves in state accountability standards
Special to The Dallas Examiner | 8/29/2016, 9:39 a.m.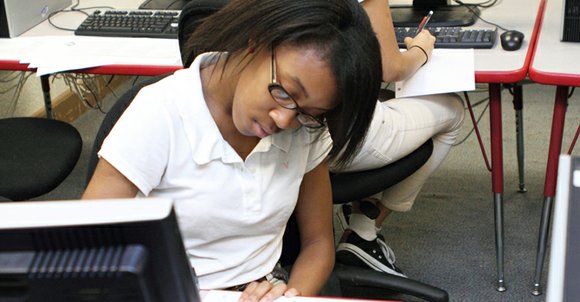 Special to The Dallas Examiner
Data released by the Texas Education Agency Aug. 15 showed that 211 – or 91 percent – of Dallas Independent School District campuses met state standards, up from 190 schools in 2015 and 184 schools in 2014.
In all four categories calculated by the TEA – student achievement, student progress, closing performance gaps and postsecondary readiness – Dallas ISD outperformed thresholds set by the state. The district's official rating for 2016 from TEA is "Met Standard."
Dallas ISD Superintendent Michael Hinojosa said the accountability results are more evidence that the district is headed in the right direction.
"Our teachers, principals, and staff can take pride in the work they are doing to improve student academic performance. This is a positive sign of significant improvement toward our district mission of preparing all students for success," he said. "It's a great step forward, but as we face this new school year, I'm challenging myself and all 19,000 staff members to redouble our efforts to ensure that schools meet or exceed state standards."
The TEA data showed that 24 schools rated as "improvement required" in 2015 met state standards this year. Six of Dallas ISD's seven Accelerating Campus Excellence campuses moved off the IR list.
Jolee Healey, executive director of ACE schools, said the TEA report shows the remarkable turnaround that has happened at the ACE campuses. The ACE initiative provides underperforming schools with strong leaders and teams of highly effective teachers.
"Our year one results reflect the great potential in our students and the power of effective teaching," Healey said. "Although we have much further to go, we know we are heading in the right direction."
High schools gain on end-of-course English I exam
The district's high school students showed marked improvement on the 2014-15 English I end-of-course exam. The percentage of students passing the English I exam on their first attempt gained 3 percentage points up to 59 percent, up from 56 percent in 2013-14. The increase was even more pronounced for the District's African American students, who narrowed the achievement gap in English by improving 8 percentage points – from 48 percent to 56 percent.
"The English I results are encouraging because this is just one more data point showing the growth of our students," said Deputy Superintendent Ann Smisko. "The challenge is to maintain growth year after year, and we are putting important pieces in place to do just that."
According to the Texas Education Agency, students are required to pass five STAAR end-of-course exams – Algebra I, English I, English II, Biology, and U.S. History – in order to receive a high school diploma.
On the other exams, combined district scores were unchanged from the previous school year. However, Dallas ISD students who live in poverty – 90 percent of the students who receive free or reduced lunch – improved in four of the five exams and remained stable in the other.
Eighth-graders make significant gains in reading
Texas raised its standards for mathematics and reading this year, and Dallas Independent School District eighth-grade students rose to the occasion with an improved passing rate in reading on the first administration of the 2016 STAAR exam.