Tuning out: Why I will not watch the Oscars, 88th Academy Awards
MARC H. MORIAL | 2/1/2016, 9:02 a.m.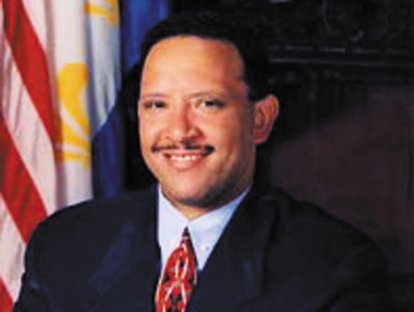 "The Academy has a problem. It's a problem that needs to be solved … For 20 opportunities to celebrate actors of color, actresses of color, to be missed last year is one thing; for that to happen again this year is unforgivable. This institution doesn't reflect its president … I am an Academy member and it doesn't reflect me, and it doesn't reflect this nation." – David Oyelowo, actor
(George Curry Media) – It turns out that Hollywood does, in fact, love a sequel. For the second straight year, the Academy of Motion Pictures Arts and Sciences – the organization behind Hollywood's biggest and splashiest awards show – failed to nominate a single actor or actress of color in the lead and supporting acting categories.
This year, when pay equity and gender equality were as much a Hollywood narrative as anything screened in local movie theaters, women earned more Oscar nominations (up almost 24 percent versus 21 percent in each of the last two years), but they were shut out from the best cinematography and best director categories – again.
In a nation as diverse as ours, an Oscars ceremony that neither recognizes nor includes the vast artistic talent and contributions of women and people of color is a white-washed fiction that would better serve us as the premise of a sci-fi feature and not as a mirror of our multicultural reality.
While my role is not to question the cinematic credentials of the academy's 6,291 voting members, I do question how it is that in a season that produced critically-acclaimed films such as Beasts of No Nation, which stars Idris Elba as an African warlord; the N.W.A. biopic Straight Outta Compton and Creed, the latest installment in the iconic Rocky franchise, there were no Black screenwriters, directors, composers, cinematographers or actors to be found whose contributions deserved academy recognition.
Ironically enough, two films helmed by either Black actors and/or directors – Creed and Straight Outta Compton – were recognized by the academy, but their sole nominations were denied to people of color, with Sylvester Stallone receiving a best supporting actor nod for his role in Creed and writers of Straight Outta Compton receiving a nomination for best original screenplay.
A lot of ink has been spilled citing the composition of the academy and its role in travesties like this year's copycat lock out of talent from communities of color. A much-cited 2012 survey of the academy by The Los Angeles Times highlights the crux of the problem: The academy's members are 94 percent White, 77 percent male and an average age of 63 – hardly representative of the diversity we see in the streets and increasingly on our television screens.
There was a push for more inclusion after last year's infamous snub of the civil rights movie Selma, with a record 322 invitations sent to join the academy. The list of invitees included fewer than 20 new African American members, close to 14 Asian and Pacific Islander members and a handful of Latin Americans, according to The Wrap, an industry-insider magazine.