Tuning out: Why I will not watch the Oscars, 88th Academy Awards
MARC H. MORIAL | 2/1/2016, 9:02 a.m.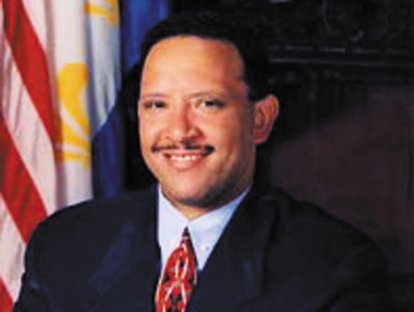 Here are a few more statistics you should also take into consideration. In its most recent study, the Bunche Center at UCLA found that film studio heads were 94 percent White and 100 percent male and that film studio senior management was 92 percent White and 83 percent male. The problem is two-fold.
The struggle to transform the academy into a diverse body that thoughtfully contemplates and recognizes the work of communities who do not fit the cookie-cutter mold is one that must take place within the academy, but change will remain elusive if there is no transformation of White male dominated studio system that decides what gets made – and perhaps most importantly, what doesn't get made. Major studios are not green-lighting the projects that reflect our nation and the few movies that are produced end up on the cutting-room floor of the nomination process.
Like so many others, I am stunned by the shut out of people of color across most major awards categories for the second consecutive year. I will continue to add my voice to the public scrutiny necessary to keep this issue on Hollywood's front burner. And I will also be doing something else this year: I will ignore the Oscars. I am not an Academy Award member. I do not green-light films, nor do I direct them. But I do control what does – or doesn't – appear on my television screen. If we want Hollywood to tune in to our legitimate concerns and issues, I, for one, will be tuning out.
Marc H. Morial, former mayor of New Orleans, is president and CEO of the National Urban League.