DCHHS reports Zika virus in Dallas County
Special to The Dallas Examiner | 2/5/2016, 6:51 p.m.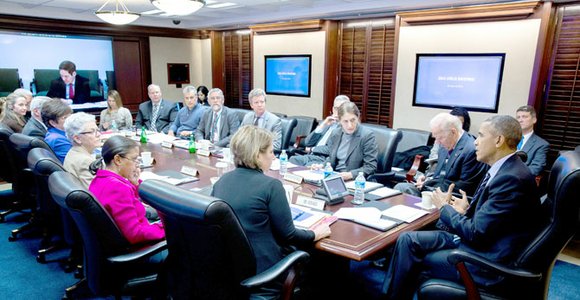 Special to The Dallas Examiner
Two Zika virus cases in Dallas County have been confirmed by the Centers for Disease Control and Prevention, according to the Dallas County Health and Human Services. The first case was acquired through sexual transmission. The patient was infected with the virus after having sexual contact with an ill individual who returned from a country where Zika virus is present. For medical confidentiality and personal privacy reasons, DCHHS does not provide additional identifying information.
"Now that we know Zika virus can be transmitted through sex, this increases our awareness campaign in educating the public about protecting themselves and others," said DCHHS Director Zachary Thompson. "Next to abstinence, condoms are the best prevention method against any sexually-transmitted infections."
The second case was an individual who recently traveled to Venezuela and was diagnosed with the virus upon returning to Dallas County.
President Barack Obama met with the leaders of his health and national security teams on Jan. 26 to discuss the spread of Zika and other mosquito-borne viruses in the Americas as well as steps being taken to protect the public, according to White House officials. The president's senior health advisors, including Health and Human Services Secretary Sylvia Mathews Burwell, CDC Director Dr. Thomas Frieden and NIH/NIAID Director Dr. Anthony Fauci, briefed him on the factors that could affect the potential spread of the Zika virus in the United States, as well as recently issued travel advisories and guidance for health care providers who care for pregnant women.
Obama was also briefed on the potential economic and developmental impacts of the Zika virus spreading in the Western Hemisphere. He emphasized the need to accelerate research efforts to make available better diagnostic tests, develop vaccines and therapeutics, and ensure that all Americans have information about the virus and steps to better protect themselves from infection, officials stated.
The Zika virus is spread to people through the bite of infected mosquitoes. About 1 in 5 people who get infected with Zika virus will show symptoms. Symptoms are generally mild and last about a week – most commonly: fever, rash, joint pain and red eyes (conjunctivitis). It is not spread through routine direct person-to-person contact, and it's rare for someone who is infected to become seriously sick or die. The illness is usually mild with symptoms lasting several days to a week.
In the past several weeks, increased cases of Zika virus disease have been reported in South and Central America, and to a limited degree in the Commonwealth of Puerto Rico, a U.S. territory, and the U.S. Virgin Islands. Zika is a little known illness spread by a certain type of mosquito. Although most people who may be exposed will have only mild or no symptoms, there has been evidence linking Zika virus to negative effects on pregnancies in some cases, which has received widespread public attention.
DCHHS advises individuals with symptoms to see a health care provider if they have visited an area where Zika virus is present or had sexual contact with a person who has. There is no specific medication available to treat Zika virus and there is not a vaccine. The best way to avoid Zika virus is to avoid mosquito bites and to avoid sexual contact with a person who has Zika virus.