State of District 3: Conference highlights progress, goals of Southern Dallas district
DIANE XAVIER | 2/5/2016, 6:53 p.m.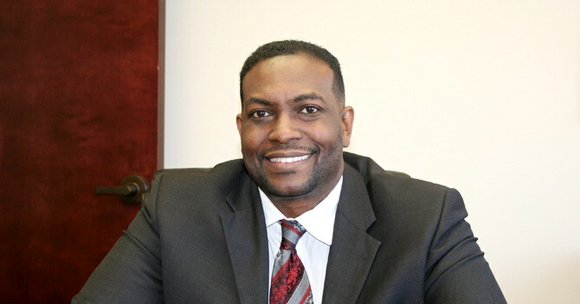 The Dallas Examiner
Dallas City Councilmember Casey Thomas of District 3 stated he has been working hard to lay a solid foundation for growth and developing his district in Southern Dallas and the Oak Cliff area for the past six months during a press conference on Jan. 26. Held at Dallas City Hall, the event highlighted the accomplishments and progress of the district since he took office last summer.
"Our vision since day one has been to make District 3 the most attractive place in Dallas for residents to live, work, play and pray," he said. "Many of you know that District 3 is made up of middle- and upper-income residents with 75 to 85 percent single family homes, which is predominately made up of residents of color."
Thomas said this statistic goes against the perception of Southern Dallas.
"When people think of Southern Dallas, they think of more poverty and low income, but I am honored to represent a district that does not feed into that stereotype and is made up of majority single family homes and individuals who have chosen to live in that area who are middle and upper income."
In fact, District 3 is the home of Dallas Executive Airport, Dallas Baptist University, The Potter's House and Bahama Beach Waterpark.
Thomas said that his priority when coming into office was to establish a 24 hours response time to residents' concerns and complaints.
"I also wanted to focus my emphasis on getting a grocery store in the Redbird Square/67 shopping center," he said. "This shopping center has been sold and the new owner is working on plans to present the new development ideas to the community."
Thomas also wants to attract and maintain the middle class in Southern Dallas.
"There have been a lot of efforts to redevelop the Redbird area such as Southwest Center Mall, which is across the street from my district and Peter Brodsky, the majority owner, I believe has the vision and commitment to Southern Dallas and to that community and really see that community reflective of what we would be proud of."
Major development projects within District 3 during the last calendar year included cosmetics and salon products retailer Ulta Inc. planning to build an $18 million, 870,000 square feet regional distribution center near I-20 at Mountain Creek Parkway. This location is expected to employ 450 workers by this year, according to Thomas.
Also, in 2014, the Commemorative Air Force announced plans to relocate its headquarters to Dallas Executive Airport. Future plans include a museum of vintage military aircraft and up to three air shows each year.
Thomas also discussed the accomplishments and goals the district has maintained.
"We have continually maintained one of the lowest crime rates in the city of Dallas," he said. "And of the things that I have focused on and hope to do more of is to empower residents on how to take responsibility and control of their own neighborhoods because it is important to be an active part of one's neighborhood in order to make it stronger and safer."