Alpha Phi Alpha continues legacy of Dr. King
TAYLOR TOYNES and XAVIER HENDERSON | 2/22/2016, 6:26 a.m.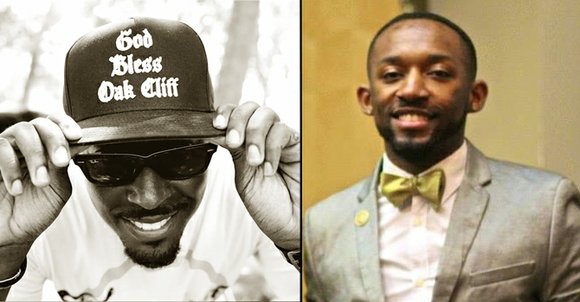 Special to The Dallas Examiner
Alpha Phi Alpha Fraternity Inc., is the oldest intercollegiate Greek-lettered fraternity founded by African American men. The organization was initially established to give African American brothers an outlet for their leadership, service and community aspirations. One of the most well-known members, Dr. Martin Luther King Jr., embodied the fraternity's principles of advocacy, character and a commitment to education. King once said, "Life's most persistent and urgent question is, 'What are you doing for others?'" As Alpha men we would not be upholding the light of our fraternity if we did not continue the legacy of our brother King, who was assassinated for the same goals that we as African Americans still advocate for today.
Today, 109 years after the founding of Alpha Phi Alpha and 48 years after the assassination of King, inequity remains apparent in the type of education many African American children receive. As Alpha Phi Alpha brothers who pledged to develop leaders, promote brotherhood and pursue academic excellence while providing service and advocacy for our communities, we're committed to addressing the disparities in educational opportunity and outcomes that impact too many African American children. Less than 1 in 5 African American fourth-graders are proficient in reading. One in 4 Black students attends a high school where graduating is not the norm. We became teachers through Teach for America to further the values inscribed in us through Alpha Phi Alpha by providing more children of color with the excellent education they deserve. The spirit and ideologies of King and the many other great Alpha men drive us to be the best teachers we can be.
Gaps in academic achievement along lines of race and class are exacerbated by gaps in teacher and student demographics. Sixteen percent of students nationally are African American males, yet just 2 percent of teachers identify as so. As African American men, we provide a window into a possible future for our students, serving as an example of Black male leadership and achievement. We have seen first-hand the difference it makes to students when they are taught by teachers who share their story. We believe it is critical that more African American men enter the field of education so that more students can see themselves in the leader at the front of the classroom. We are proud that Teach for America and Alpha Phi Alpha, two organizations so central to our growth as leaders, recently joined forces to pursue that goal. Working together, these groups hope to encourage more men of color to become teachers and build the movement for educational excellence and equity in high-need communities.
Alpha Phi Alpha and Teach for America understand the essential impact that Black educators have far beyond the classroom. Education is a critical pathway for members of our community to become successful. Black educators in classrooms are role models to students, countering the many stereotypical images perpetuated in the media. Black educators also serve as powerful examples for others, encouraging them to contribute to and reinvest in our communities.