Showdown brewing over naming Scalia's successor
GEORGE E. CURRY | 2/22/2016, 6:15 a.m.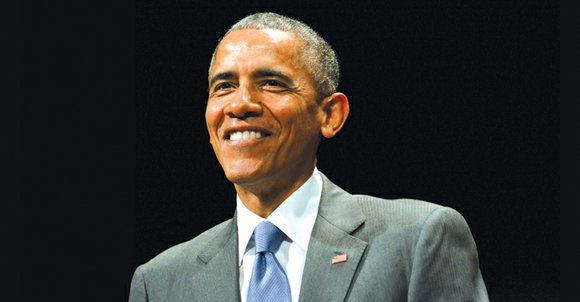 WASHINGTON (George Curry Media) – President Barack Obama will select a nominee to succeed the late Supreme Court Justice Antonin Scalia despite fierce opposition by Republican leaders who prefer the seat be left vacant for nearly a year so that it can be filled by the next president.
"I plan to fulfill my constitutional responsibilities to nominate a successor in due time. There will be plenty of time for me to do so, and for the Senate to fulfill its responsibility to give that person a fair hearing and a timely vote. These are responsibilities that I take seriously, as should everyone. They're bigger than any one party. They are about our democracy," Obama said in a statement Saturday.
Scalia, one of the most conservative members of the court, died of an apparent heart attack over the weekend while on a hunting trip in Texas. He was part of the 5-4 conservative majority on the nation's highest court. Were he to be replaced by a moderate or liberal jurist, that would shift the balance of the court, something Republicans had pledged to fight against.
Under the Constitution, the president has an obligation to appoint the Supreme Court justice, who must then be confirmed by the Senate. However, conservatives who normally boast of being strict adherents of the U.S. Constitution are altering that stance in a presidential election year.
Senate Majority Leader Mitch McConnell, R-Ky., who had already pledged to block any Obama nominations prior to Scalia's death, urged Obama not to submit a nominee and said if Obama does, the Senate will not act on the nomination prior to the expiration of Obama's term next January.
"The American people should have a voice in the selection of their next Supreme Court Justice," McConnell said in a statement. "Therefore, this vacancy should not be filled until we have a new President."
Democrats countered that the American people made their voice heard in the last two presidential elections, voting Obama into office in 2008 and re-electing by a wide margin in 2012.
Senate Minority Leader Harry Reid, D-Nev., issued a statement saying, "The President can and should send the Senate a nominee right away. With so many important issues pending before the Supreme Court, the Senate has a responsibility to fill vacancies as soon as possible. It would be unprecedented in recent history for the Supreme Court to go a year with a vacant seat. Failing to fill this vacancy would be a shameful abdication of one of the Senate's most essential Constitutional responsibilities."
And the record appears to support Reid.
Writing on the Supreme Court site Scotusblog, Amy Howe observed, "The historical record does not reveal any instances since at least 1900 of the president failing to nominate and/or the Senate failing to confirm a nominee in a presidential election year because of the impending election."
Ironically, McConnell and every other Republican voted on Feb. 2, 1988, to confirm Ronald Reagan's Supreme Court appointment in his last year in office, which was also an election year. The Senate, then under Democratic-control, voted 97-0, with three absent, to confirm Anthony M. Kennedy. Kennedy was supported by 51 Democrats and 46 Republicans.