Forum addresses the elephant in the church
MIKE McGEE | 2/29/2016, 1 p.m.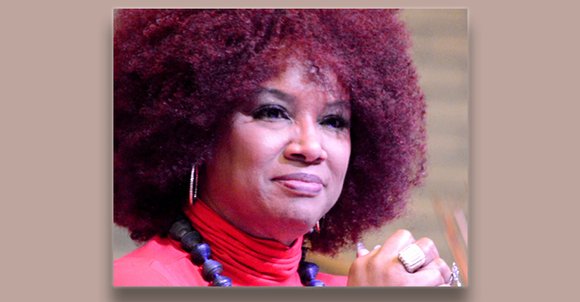 The Dallas Examiner
"Speaking to the Elephant in the Room: the church's response to the ...isms," was the lengthy title for a faith-based examination on subjects that have an equally lengthy negative history for many during the Zan W. Holmes Jr. African Heritage Lecture Series event held Feb. 2.
The question and answer-style community forum held at the St. Luke "Community" United Methodist Church addressed issues of racism, sexism, homelessness and homophobia by a panel of guests moderated by Demond Fernandez of WFAA.
Part of the purpose of the gathering was to encourage the exploration of solutions to the myriad of issues presented announced Dr. Michael Bowie Jr, senior pastor of St. Luke.
"Churches have two things they can do," he said as he introduced the program. "They can be historical, or history-making."
Jeffrey Halstead, retired chief of the Fort Worth Police Department, addressed the role of churches when it came to tackling violence caused by, and directed toward, police.
"There is something significantly flawed within our current criminal justice system," he declared.
The former chief said further that, if 10 perent of the overall population is Black yet 90 perent of the prison population is also Black, that proved the crime remedies already in place were not working. It was an issue that Halstead said he took to religious leaders while he was chief.
"We have got to host some type of community event where we and the community reach out," he recalled. "And for those that are now incarcerated, when they get out, we've got to get them instituted in the community in a positive, faith-based method and do not let them go back to what got them there in the first place."
One parent asked why police training methods had placed the burden of not being injured upon so many young men stopped by police and not upon the officers.
"It is changing," Halstead answered about the training police receive, but agreed, "It isn't happening fast enough for your demand as a brother, a sister, a father …"
He revealed that police are killed most often during traffic stops, and second-most often during domestic dispute calls. Part of police training also involves watching video footage of officers as they die in the line of duty. The retired chief maintained that sort of instruction leads to the institutional idea that every driver is a potential threat.
"When a hand leaves our sight, you are getting your weapon," Halstead asserted, explaining the patterns that current training has created. "We know you are getting your ID, but our training is you are going for a weapon …"
The former chief added another note later in the discussion.
"The way training is done today is totally unacceptable."
Another major topic of the evening was that of sexism and sex roles within the traditional church. Dr. Irie Lynne Session, president of The Black Ministers Fellowship, Christian Church (Disciples of Christ), voiced her concern that women have historically been excluded in major roles within most churches.