Obama issues executive action on gun control
JOSH LEDERMAN | 1/18/2016, 4:43 p.m.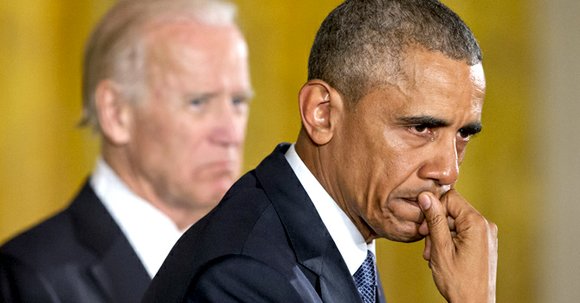 WASHINGTON (AP) – "Every single year, more than 30,000 Americans have their lives cut short by guns – 30,000. Suicides. Domestic violence. Gang shootouts. Accidents. Hundreds of thousands of Americans have lost brothers and sisters, or buried their own children. Many have had to learn to live with a disability, or learned to live without the love of their life," President Barack Obama said on Jan. 5 as he launched a final-year push to tighten sales of firearms in the U.S., using his presidential powers in the absence of tougher gun restrictions that Congress has refused to pass.
"The United States of America is not the only country on Earth with violent or dangerous people. We are not inherently more prone to violence. But we are the only advanced country on Earth that sees this kind of mass violence erupt with this kind of frequency. It doesn't happen in other advanced countries. It's not even close. And as I've said before, somehow we've become numb to it and we start thinking that this is normal."
The president struck a combative tone as he came out with plans for expanded background checks and other modest measures that have drawn consternation from gun rights groups, which Obama accused of making Congress their hostage. Palpable, too, was Obama's extreme frustration at having made such little progress on gun control since the killing of 20 first-graders in Connecticut confronted the nation more than three years ago.
Obama acknowledged the right to bear arms. Then reminded America of the other rights that Americans have recently been denied.
"Our right to worship freely and safely – that right was denied to Christians in Charleston, South Carolina. And that was denied Jews in Kansas City. And that was denied Muslims in Chapel Hill, and Sikhs in Oak Creek. They had rights, too. Our right to peaceful assembly – that right was robbed from moviegoers in Aurora and Lafayette. Our unalienable right to life, and liberty, and the pursuit of happiness – those rights were stripped from college students in Blacksburg and Santa Barbara, and from high schoolers at Columbine, and from first-graders in Newtown. First-graders. And from every family who never imagined that their loved one would be taken from our lives by a bullet from a gun," Obama said woefully, resting his chin on his hand and wiping away tears as he recalled the 2012 massacre at Sandy Hook Elementary School. "Every time I think about those kids, it gets me mad."
Obama's 10-point plan to keep guns from those who shouldn't have them marked a concession by the president: He'll leave office without securing the new gun control laws he's repeatedly and desperately implored Congress to pass.
Although Obama, acting alone, can take action around the margins, only Congress can enact more sweeping changes that gun control advocates say are the only way to truly stem the frequency of mass shootings.
"It won't happen overnight," Obama said. "It won't happen during this Congress. It won't happen during my presidency." But, he added optimistically, "a lot of things don't happen overnight."