Dr. Umar Johnson to speak at African American Museum
MIKE McGEE | 7/11/2016, 11:41 a.m.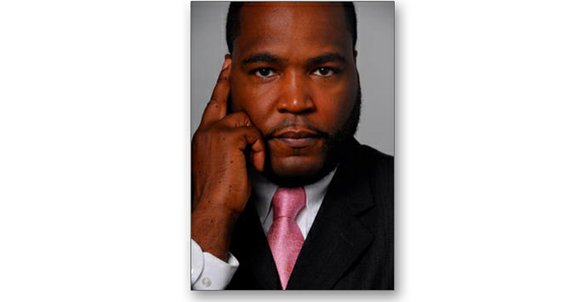 The Dallas Examiner
Dr. Umar Johnson has dedicated much of his personal and professional life to educating the public on learning disabilities and their effect on Black children. As a certified school psychologist and lecturer and a former principal, Johnson is critical about what he sees as crippling deficiencies in how the public education system fails young Black males in particular.
Johnson also speaks about controversial topics in which some consider his stance as being inflammatory. However, he insists that his over all message is aimed at uplifting the African American community.
The doctor will be presenting his program "4 Sistas Only: Relationships & Dating Seminar" on July 16 at the African American Museum of Dallas and speaking at the Texas Theater July 17 about special education law and practice as well as standard education law and practice.
Johnson claims that education issues such as the school-to-prison pipeline, ADHD or special education are not separate problems but rather a linked system of conditions that work to the detriment of African American students.
"Because it is through special education and the ADHD diagnoses that Black boys are marginalized and subsequently end up in the school-to-prison pipeline. So you have this pipeline and then you can envision special education and ADHD as being the actual catalyst that keeps the pipeline operating," he commented.
A study published last year entitled Just Learning: The Imperative to Transform Juvenile Justice Systems into Effective Educational Systems by the Southern Education Foundation indicates that many children in juvenile detention across the U.S. have learning disabilities, behavioral and emotional problems, and are behind in their education. The report highlighted that, in 2010, 41 percent of youth committed to the juvenile justice system were African American, while 22 percent were Hispanic.
Closer to home, when the Dallas ISD announced the 2012-2013 Texas Academic Performance Report for the District in 2015, under the category titled STAAR Percent Met or Exceeded Progress, All Grades, for reading skills, African American students scored 56 percent while the findings were 61 percent for Hispanic students and 71 percent for Whites. The numbers for the math and writing categories also tended to be lower for Black students than for White students.
Johnson explained that the medicating of children for emotional and behavior issues plays a role in the academic subjugation of students. Black children may be faced with the proposition of getting drugged, or getting sent into a special education program instead – or possibly both.
"They're getting doped up at younger and younger ages, especially African American boys in particular. ADHD is a problem nationally for children of all cultures but it becomes an especially critical issue for young Black boys – especially those in poverty… because their parents don't have the education, and they are often not given the informed consent regarding the side effects and effective uses of these medications.
"And still further, we have the issue of teachers who are recommending to parents they take their children to get medication, which is unethical and illegal, but it happens every day in American schools."