Natural vs. added sugars: What it means for your health
Family Features | 7/11/2016, 11:18 a.m.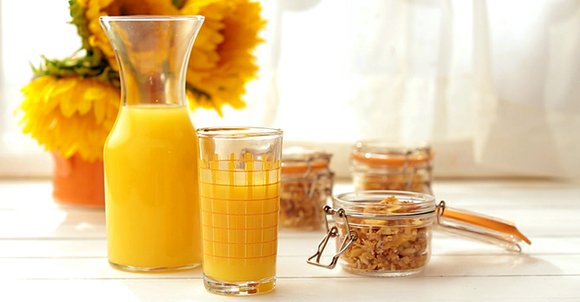 Family Features
Sugars are one of the most important health conversations today. A diet filled with too many added sugars is associated with weight gain, type 2 diabetes and heart disease. According to the 2005-2010 National Health and Nutrition Examination Survey, the average American consumes an average of 20 teaspoons a day, significantly more than the 6 to 9 teaspoons recommended daily by the American Heart Association.
Sugar can mean different things to different people, which not only adds to the confusion, but can quickly derail even the best intentions when trying to make the right choices for your family.
What's the difference?
Many nourishing foods such as fruits, vegetables, certain whole grains and dairy products contain what are known as naturally occurring sugars; these are simple carbohydrates that are naturally present in a food's biological structure. For example, the lactose found in milk is a sugar, as is the fructose in fruit.
In contrast, added sugars are those sugars or sweeteners you add in your kitchen – adding sugar or honey to a recipe or onto your breakfast cereal, for example – as well as sugars and sweeteners that are added to a variety of products by food manufacturers. Added sugars are often used to enhance taste and flavor, of course, but can also be included for other reasons, such as to prevent spoiling – think summer jams – or assist in fermentation, such as in baking.
"Working with the Florida Department of Citrus, I've seen firsthand how much confusion there is around this topic for many families," said registered dietitian Kate Geagan, author of Go Green Get Lean. "Yet while too many added sugars can fill your diet with 'empty calories,' naturally occurring sugars are found in some of nature's most nutrient-rich packages, delivering a bevy of benefits such as vitamins, minerals, antioxidants and more."
An 8-ounce glass of 100 percent orange juice, for instance, has no added sugar. Beyond being an excellent source of vitamin C, it's a good source of folate, especially important for women of childbearing age, as well as potassium, a vital mineral which helps nerves and muscles communicate and can help offset the effects of too much sodium in the diet. In fact, the FDA recently announced it will add potassium to the Nutrition Facts Panel because many Americans are falling short.
The benefits don't stop there, though. A glass of 100 percent orange juice also delivers magnesium, vitamin A and niacin. Plus, it's a significant source of hesperidin, an antioxidant that research suggests may have heart, blood pressure and cognition benefits, as well as reduce inflammation and oxidation. Furthermore, one glass counts as one serving (1 cup) of fruit to help you meet the 1.5-2 cups per day recommended by the Dietary Guidelines for Americans.
How much is too much?
A delicious, vibrant eating plan that you can stick with for the long haul doesn't mean you can't ever consume added sugar, but it is about cutting back for most Americans – especially for groups with the highest intakes, such as adolescents and men – and replacing those calories with nutrient-rich foods.