New momentum on common sense gun reform, let's not stop here
MARC H. MORIAL | 7/11/2016, 11:26 a.m.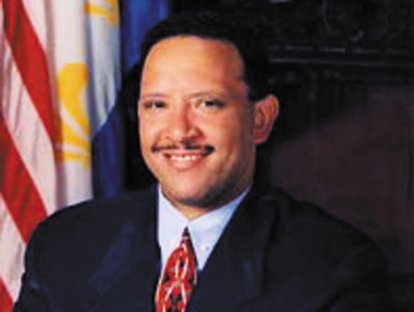 "The question before us is, what is this Congress waiting for? Over the last 12 years, gun-related crimes claimed more American lives than AIDS, war, and illegal drug overdoses combined. Since Newtown, tens of thousands of lives have been lost to this deadly crisis. The number of bills that have been debated and passed by this Congress to prevent such deaths is zero." – House Democrats Letter to House Speaker Paul Ryan, June 2016
(George Curry Media) – It has been more than three years since a gunman walked into Sandy Hook Elementary School and killed 20 first-graders and six adults. Since that time, according to the Gun Violence Archive, there have been more than 900 mass shootings in our country, killing more than 1,000 people and wounding thousands more. By the way, those sobering statistics include the 49 people killed and 53 wounded at the Pulse nightclub, along with 27 other less-publicized mass shootings that have happened since the carnage in Orlando – which has been labeled the deadliest mass shooting on our nation's soil. Actually, more Blacks died in the 1921 Tulsa Race Riot that destroyed the predominantly Black Greenwood area; the Tulsa Race Riot Commission placed the number of deaths close to 300.
Like many Americans, I am left to wonder: When will enough be enough? How much more innocent blood needs to be shed; how many more lives must be horrifically – and needlessly – wiped away; and just how many more justifications are left in this seemingly bottomless well of excuses to pardon federal inaction on common sense gun reform as the disease of mass gun violence continues to fester?
In the wake of the latest, deadliest mass shooting, Republicans in Congress called for a moment of silence, while Democrats clamored for long-overdue change. The momentum for change began with Senate Democrats, led by Sen. Chris Murphy of Connecticut and joined by two Senate Republicans, who launched a filibuster calling for congressional action on gun reform. Senate Democrats wanted votes on two resurrected proposals: an amendment to prevent people on the government's terrorism watch list from buying guns and another on expanding background checks. Senate Democrats were victorious in their fight. Votes will be allowed on the proposals, but these proposals have been debated and voted on before – and both failed. Days after a gunman opened fire in a crowded nightclub, House Speaker Paul Ryan called for a now all-too-familiar moment of silence.
While a handful of Democrats walked out, boycotting the moment of silence, another group, led by Rep. John Lewis, a veteran of our country's Civil Rights Movement, walked onto the floor of the House and declared that, yes, enough is indeed enough.
"We were elected to lead, Mr. Speaker. We must be headlights, and not taillights. We cannot continue to stick our heads in the sand and ignore the reality of mass gun violence in our nation. Deadly mass shootings are becoming more and more frequent. Mr. Speaker, this is a fact. It is not an opinion. We must remove the blinders. The time for silence and patience is long gone," he said before he, and fellow Democrats, borrowed a 20th century tactic to address our 21st century dilemma of mass shootings and occupied the House floor with a sit-in, demanding that the House take a vote on gun violence prevention legislation.