Tina Turner musical, TBAAL's season finale
Special to The Dallas Examiner | 7/11/2016, 11:16 a.m.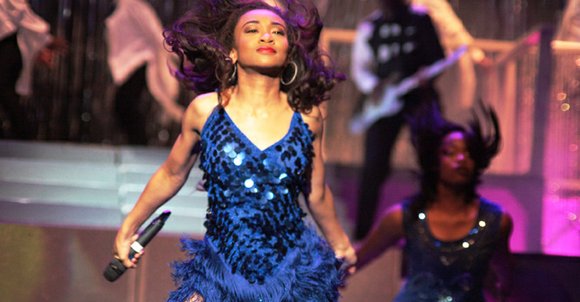 Special to The Dallas Examiner
"There are times when an individual's life, as a human being, speak to the heart and soul of the world's humanity. Their quest for fulfilling their purpose, as they understand and or perceive it, can be a mystery to the best of any individual. Strangely, people follow that mystery, even when they are unsure where it will lead. Then that divine instinct that nudges the inside, even in fear, skepticism and doubt, tells us to move forward! We are encouraged by it. It comes in many ways from our surroundings, our family, friends, community and peers. Things we call opportunities, are thrusted in our pathway. We question and question, 'why?' We keep moving and something occurs," writer and director, Curtis King, penned in the youth summer musical theatre production Director's Commentary.
That's what The Black Academy of Arts and Letters aspired to when the curtain rose on 400-plus youth and three sold-out performances for the 39th season finale production of Tina, Against All Odds: The Musical.
Many who have followed Tina Turner's career or saw the movie, know of the rise and fall of this iconic rock music superstar who struggled to revive her career. This on-stage portrayal reveals the delicate side of the southern girl's life who navigated her way to fame.
Performed on TBAAL's Naomi Bruton Main Stage, the crowd experienced the journey of a young Tina (Kennedi Worsham) who grew up in the Deep South of Nutbush, Tennessee. She is discovered when she auditions for out-of-town talent scouts and her high school teachers. Shy and reluctant, she is encouraged by the community to pursue her gift, music.
Known then as Anna Mae Bullock, Anna performs and competes with the group from her Flagg Grove High School who wins a regional competition. Unable to stay with the group, she moves to St. Louis to live with her mother and sister.
After being discovered by Ike Turner, the duo made major hit recordings until the two separated. Later, Turner went solo and made more mega hits. This is when the show takes off with a 50-year anniversary celebration of Turner's music – from her duo hits to her solo career.
In the scene's 50th anniversary celebration opening, Kir'Ondria Woods, majestically stood on an elevated platform with glittering lights and a set resembling the heart of New York's Times Square, belted out a gritty growling sound of I Might Have Been Queen and later a show stopping performance of I Can't Stand The Rain, which brought the audience to their feet. Matched with Woods' sound, Harper Jones performed Better Be Good to Me and Lucki Peterson Nutbush City Limits. Peterson, daughter of famed blues guitarist Lucky Peterson, mastered Tina's riffs and runs aimlessly and with great intensity.
In a more somber interpretation of Two People performed by Rachel Webb and Help by Wrayne Simmons and Marcus Speed, the three singers did not hold back on their powerful execution of these ballads.
Jada Thomas was transfixed into her depiction of Turner's Proud Mary. Thomas loves the stage and the stage loves her. It was evident from the moment she made her entrance. Her Ike Turner (Malik Woods) was so believable on the guitar, one would wonder, at such a young age, if he was actually playing.
Soloists Erika Johnson, Alexis Berry and Amir McNeal show great promise as star singers. The actors, who carried the narrative of the show's story, made believable impressions. But Terrance Dean Jr. stole the show as the host of the national competition.
The innocent 9-year-old Tina (Kennedi), who appeared as a dramatic thread throughout the performance, is destined for stardom. The theatre rocked when the 150 young spirited and polished aisle dancers, choreographed by Dereque Whiturs, made their entrance with the on-stage dancers for 1984.
With a beautiful and simple set designed by The Wolf Company, lighting that was provided by designer Milton Tatum and costumes created by designer Lindsey Humphries, the production featuring local youth was top-notch and first class. It exemplified the growth and mastery of endless young people's sleeping talent, waiting in the theatre wings to make a lasting stage entrance.
This summer arts and education program was a cultural partnership with the Dallas Independent School District, Big Thought and Dallas's Office of Cultural Affairs.