Health: Healing after trauma in Louisiana, Minnesota
Glenn Ellis | 7/17/2016, 9:18 p.m.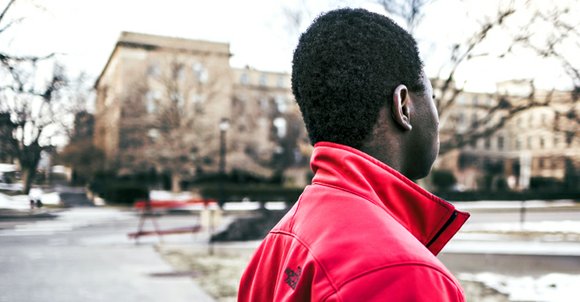 George Curry Media
Due to technology and social media, in the last week alone we have seen the life literally ooze out of the bodies of two African American men. We have seen two African American women dazed and in shock. Then, I saw Cameron. He is the 15-year-old son of Alton Sterling.
Cameron has watched, like most of us, his father get shot – seemingly unarmed – while on the ground restrained by two Baton Rouge police officers. His crime? Wrong place, wrong time. Sterling was selling CDs in front of a convenience store when the two officers responded to a 911 call by a homeless man stating that Sterling had pulled a gun on him.
The resulting altercation between Sterling and the police ended with Sterling dead from several gunshots. After a natural death, the family of the deceased can begin the process of mourning. But the family of a murder victim may be left with a hollow feeling. They may realize that no amount of punishment given to the murderer can relieve their sorrow or bring the victim back to life.
Events that once brought a family together – holidays, birthdays, anniversaries – become reminders of loss. The internalized grief felt by most men and many women, may precipitate a variety of serious illnesses. Research shows that some who survive the violent murder of a loved one soon follows them to the grave. I pray for Cameron, who from the video of him breaking down, will, at the very least, go through life as a victim of PTSD.
It has been stated that PTSD may represent "one of the most severe and incapacitating forms of human stress known." Traumatic stress encompasses exposure to events or the witnessing of events that are extreme and/or life threatening. Traumatic exposure may be brief in duration – e.g., witnessing a murder – or involve prolonged, repeated exposure – e.g., sexual abuse. The means of death notification can influence a survivor's development of PTSD. Facebook and the internet didn't help in this regard.
How do you heal this young boy's heart and mind?
Violence claims two victims, the person or people victimized and the community or loved ones that experiences trauma, fear and stress. Each year in the United States, millions of residents fall victim to violent crime, which also causes fear and stress to neighbors, children and other community members.
The chances that young men who experience trauma in their neighborhood will end up in jail are astronomically high, studies show. Studies have also shown a high correlation between neighborhood disorder and physical abuse.
Some 70 percent of youths in state and local juvenile justice facilities suffer from mental health problems – part of a broader trend of prisons and jails becoming warehouses for the mentally ill. These youths are in many cases cut off from mental health care and from their communities and families; an untold number will be released back into society as hardened, unstable adults, according to the National Association for Mental Illness.