Two Black men killed by police within 24 hours
The Dallas Examiner | 7/17/2016, 9:59 p.m.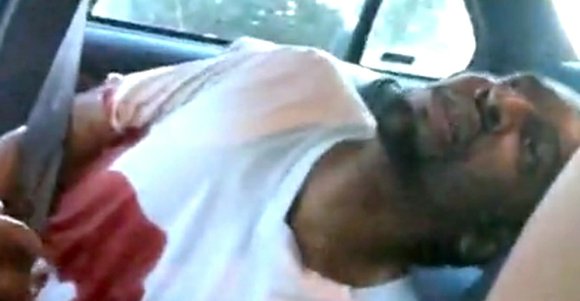 The Dallas Examiner
"Stay with me," wshe pleaded to Philando Castile who had just been shot by a Minnesota police officer during a traffic stop.
"We got pulled over for a busted taillight in the back and the police … he killed my boyfriend," Diamond Reynolds said during a Facebook live stream as her boyfriend sat slumped into the passenger seat beside her, literally bleeding to death. "He's licensed to carry. He was trying to get out his ID in his wallet – out [of] his pocket – and he let the officer know that he had a firearm and he was reaching for his wallet and the officer just shot him in his arm. We're waiting for back up…"
In the video, the officer could be heard and seen with his gun still aimed at the occupants in the vehicle.
"Keep your hands on the wheel," the officer squealed. "I told him not to reach for it. I told him to get his hand out."
Reynolds remembered differently.
"You told him to get his ID, sir, his driver's license," she reminded the officer.
Suddenly, the body of the 32-year-old man appeared lifeless.
"Oh my God, please don't tell me he's dead. Please don't tell me my boyfriend just went like that," she pleaded, as the officer continued to insist she keep her hands where they are. "Yes, sir, I'll keep my hands where they are. Please don't tell me this, Lord. Please Jesus, don't tell me that he's gone. Please officer, don't tell me that you just did this to him. You shot four bullets into him, sir."
As backup arrived, the officers could be heard ordering her out of the vehicle. She asked about her daughter who was sitting in the backseat. The officers commanded her to walk backward toward them and get on her knees.
Reynolds was taken into custody as Castile was taken by ambulance to the hospital where he was pronounced dead.
The fatal shooting of Castile took place only one day after the fatal shooting of Alton Sterling in Baton Rouge, Louisiana.
Bystander footage showed officers wrestling Sterling to the ground. As one officer struggled to keep Sterling's head on the ground, he held a gun to Sterling's head and about two seconds later began to shoot.
Authorities said that police confronted Sterling early July 5 after an anonymous caller said he had threatened someone with a gun outside the store, according to The Associated Press.
Abdullah Muflahi, 28, owner of the Triple S 24-hour convenience store where the shooting took place, said Sterling – who he called "Big Boy" – had been selling mixed CDs for a few years outside the front of his store and that he had never presented any problems.
Muflahi, who shot a video of the shooting incident, said he went outside after the police showed up and saw Sterling being thrown on top of a car hood. He said he saw nothing that might have provoked the police or anything that had happened earlier regarding Sterling to prompt the arrest. He said Sterling appeared confused as to why the police were confronting him, according to AP.