Achieving success through perseverance
DIANE XAVIER | 7/31/2016, 8:56 p.m.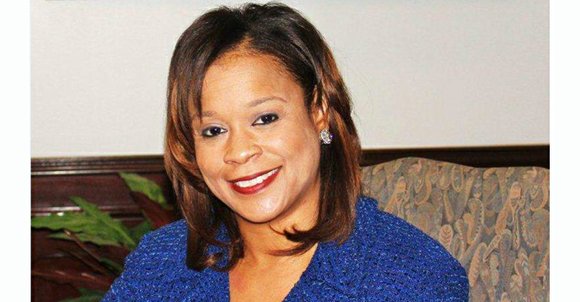 The Dallas Examiner
Dr. Monica Williams, the new vice president for Advancement at the University of North Texas at Dallas, never lets "no" stop her from achieving her dreams.
"I always felt motivated by what people told me I could not do or could not achieve," she said.
Williams, who became a single mother at the age of 19, was not the traditional college student.
"I didn't go to school when all my friends went off to college because I was home being a mom," she said. "But the joy of that was when my daughter became school-aged, I packed her backpack and I packed mine and at the same time we went to school together. She finished kindergarten and I earned my bachelor's degree at the same time. I never stopped and I encouraged my daughter not to stop and she is a successful law enforcement officer today."
Williams began her new role on July 11. Her duties include overseeing fundraising, marketing and communication efforts at the university.
"Dr. Williams brings a career of accomplishment to this new role, along with strong Dallas roots, and we look forward to working alongside her," said UNT Dallas President Bob Mong.
Williams was born in South Dallas and attended Kimball High School. She and her family relocated to Houston where she graduated high school.
She recently returned to Dallas to take on her new role.
"I was ecstatic when I found out I got this position," she said. "It's been a blessing to return to Dallas after 35 years and it will be great to rekindle relationships and cultivate new friends and inspire the donor community to invest in extraordinary collaborative partnerships that are available through UNT Dallas. I just think it is a remarkable opportunity."
Williams had a love and passion for writing while growing up and would write her mother greeting cards every Mother's Day – saying her dream was to become a greeting card writer when she grew up.
She majored in English and journalism at Texas Southern University where she received a bachelor's degree. She also earned her master's degree from Texas Southern and her doctorate in educational leadership from Prairie View A&M University.
"Dare did I dream that I would become a journalist," she said. "I was an avid reader and writing came naturally to me. I am very grateful that I had that gift."
After college, Williams briefly worked as a journalist for the Houston Post. Afterward, she became an English teacher in the Houston Independent School District. Her four-year teaching career in the inner city opened her eyes to the needs of many students and believes that is what led her to a career in fundraising.
"My experience as a teacher made me realize that students in the inner city lacked resources that students in the better school districts had available to them," Williams said. "I wanted to figure out how to make a difference. That is really how I got into fundraising was realizing that the resources lacked in the schools where I was teaching and I wanted to make a difference in the lives of the children by doing something that I felt would be more meaningful in the long-term."