Dallas County and national election results of the Primary Elections
The Dallas Examiner | 3/4/2016, 4:24 p.m.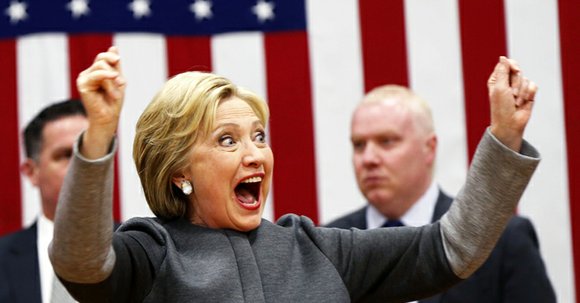 The Dallas Examiner
Texas is a newcomer to Super Tuesday after years of being an afterthought on the primary calendar, and the rest of the U.S. was keeping close tabs on its debut.
No state had more delegates at stake Tuesday than Texas, according to the Associated Press.
Democratic presidential candidates Hillary Clinton and Bernie Sanders both seemed to wait until the last minute to appeal to Hispanic and Black voters. Unofficially, as of press deadline on Wednesday, Clinton pushed ahead in Texas with 71.45 percent of the votes. Leaving Sanders with 27.83 percent. She also leads the way nationally with 1,034 delegates versus his 406 delegates.
On the Republican side, presidential candidate Ted Cruz needed a big haul on his home turf after middling finishes in South Carolina and Nevada. Texas is the top prize of 12 states holding primaries Tuesday and isn't winner-take-all, putting pressure on Cruz to win decisively and deny Donald Trump and Marco Rubio as many of the 155 delegates as possible, AP noted.
Unofficially, as of press deadline, Cruz was leading the way in Texas with 35.03 percent of the vote. He was trailed by Rubio with 26.36 percent of the vote and Trump with 24.84 percent. However, nationally, Trump remained ahead, trailed by Cruz. Ben Carson had fallen dead last.
Beyond the presidential contest, the primary ballot also includes other races.
Commissioners
One of the most controversial races has been the race of Dallas county commissioner, precinct No. 3. As of Wednesday morning, Democratic candidate John Wiley Price had a major lead with 53.44 percent of the vote. Dwaine R. Caraway trailed with 23.07 percent, as Cedric W. Davis Sr. and Micah B. Phillips lagged behind with 11.76 percent and 11.73 percent, respectively. Republican candidates S.T. Russell and Kinney Lee Fields split the vote with 51.28 percent and 48.72 percent, respectively.
Democratic candidates Grady Yarbrough had a short lead for Railroad commissioner at 42.71 percent, with Cody Garrett and Lon Burnam trailing at 30.83 percent and 26.45 percent. Republican candidate Gary Gates with 27.55 percent of the vote had a tight lead over Lance N. Christian with 19.51 percent. Five other candidates split the remaining votes, earning between 5 percent and 13 percent.
Congressional representatives
For U.S. Congressional District 30, Eddie Bernice Johnson took the lead with 69.42 percent of the vote, as of Wednesday morning. Barbara Mallory Caraway took 23.81 percent, leaving 6.76 percent for Brandon J. Vance. Republican candidate Charles Lingerfelt was unopposed.
Congressional District 33 candidates Carlos Quintanilla and Marc Veasey were close, with 51.71 percent and 48.29 percent of the vote, respectively. Republican candidate M. Mark Mitchell had a minor lead with 59.71 percent of the vote over Bruce Chadwick with 40.29 percent.
However, the district is split between a portion of Dallas County and a portion of Tarrant County. In Tarrant County, Veasey pulled out ahead with 74.73 percent of the vote over Quintanilla's 25.27 percent. The Republican candiates also swapped leads with Chadwick at 56.21 percent and Mitchell at 43.79.