New film recounts Thurgood Marshall's role in the controversial Greenwich case
ROBERT MARCHANT | 3/25/2016, 11:30 a.m.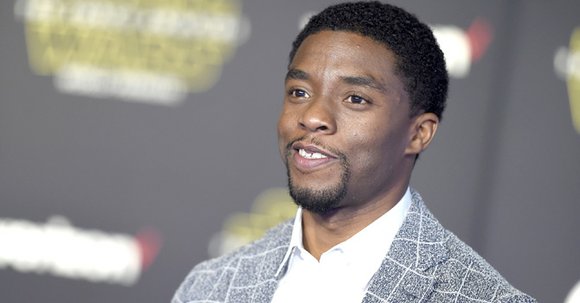 The Connecticut Post
GREENWICH, Conn. (AP) – The story of a sensational criminal case that rocked Greenwich and southern Connecticut is now being filmed for the big screen.
The original drama played out in 1941, a rape trial that pitted a Greenwich socialite and a Black chauffeur against each other on the witness stand in a Bridgeport courtroom.
Representing the driver was a crusading young lawyer named Thurgood Marshall, who later became a Supreme Court justice and a monumental figure in the civil rights era.
Directed by Reginald Hudlin, Marshall will star Chadwick Boseman, who played Jackie Robinson in an HBO film.
The script is the product of a lawyer who lives in Westport, Michael Koskoff.
"We want people to be enormously entertained," said Koskoff, who co-wrote the screenplay with his son, Joshua. "It's a courtroom thriller: great characters, great dynamics and great lawyering. I bring to it my 50 years of trying cases – and I've been involved in a lot of political cases."
Koskoff, 73, said he wanted to show how individual actions can make a big difference in history.
"The fight against racism is not necessarily an organizational fight, it's an individual fight. That's why it is so important for people to realize that there were people out there like Thurgood Marshall. It's individual courage, that's part of the message. Way before the Civil Rights Movement in the 1950s he's going through the South, by himself, and trying cases in front of judges who were members of the Ku Klux Klan."
The movie also connects with a number of themes that are still relevant. "There's so much that resonates today, with Black Lives Matter," noted Koskoff, who litigates major catastrophic injuries at his Bridgeport firm.
The trailer for the film announces: "If you want justice, you're going to have to fight for it."
The story follows closely the real-life criminal case that burst onto the front pages when it went to trial in 1941. It was full of strange and hard-to-explain behavior. Ellie Strubing, 33, was a former model married to a Princeton football star. Joseph Spell, 31, had been kicked out of the Army for smashing up an officer's car in a drunken binge. Living out a meager existence on the margins of society, he took a job with his wife at the Strubing estate on Round Hill Road as a chauffeur and butler.
One frigid night in December, Strubing was found sopping wet alongside the Kensico Dam in Westchester County, New York, and Spell was soon under arrest. After a 16-hour interrogation by Greenwich police, authorities claimed he had confessed to rape.
Enter Marshall, representing the NAACP. The negative publicity from the case was causing Black servants to be fired all over New York and Connecticut. Marshall teamed up with a young Bridgeport lawyer, Samuel Friedman, an immigrant and a Jewish man, to try the case.
"In many ways, it was regarded as a footnote in the career of Thurgood Marshall," said Daniel Sharfstein, a professor at Vanderbilt University Law School, who has written about the case. "At the same time, it was an important case for the NAACP. It was an important organizing tool, and it showed how racism was alive and well and thriving in New England."