Stories of mother love
MARIAN WRIGHT EDELMAN | 5/16/2016, 8:10 a.m.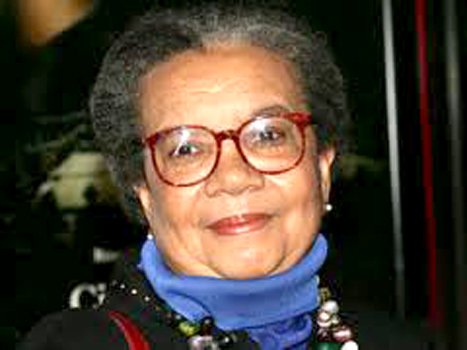 (George Curry Media) – Stories of mother love: "They didn't want me to have Walter because of my age. But I finally convinced them that age has nothing to do with love … What I had to give was love. And that's what Walter needed … I never doubted that I could help Walter. Never, if they gave me the chance. If you have the courage and the faith and the strength God will do the rest."
Viola Dees epitomized mother love, and her story has stayed with me since 2000 when 89-year-old Dees and her 9-year-old grandson, Walter, were the subjects of the Academy Award-winning documentary Big Mama. It followed Dees' struggles to keep a promise to her late son and raise Walter in an effort to keep him out of the child welfare system. Dees gained custody of Walter when he was 4. His mother was addicted to crack cocaine before he was born and Walter spent time in foster care before he went to live with his grandmother.
The documentary shows her determined efforts to fight constant bureaucratic concerns about her age and do everything a growing boy needed, including keeping up with him at the playground and catching his rebounds as he played basketball. In the turmoil and uncertainty after Dees suffered a heart attack, Walter set fire to their home and was admitted to a psychiatric hospital – yet even then his grandmother stood by him and was heartbroken as he was committed to a residential facility and taken out of her care. I've carried that picture of Dees with me for these past 16 years, watching him shoot hoops and sticking by him until her end.
Dees faced dramatic challenges, but in her love, tenacity and absolute unconditional dedication to Walter she was far from alone. On Mother's Day and every day, we must remember and celebrate not just birth mothers but grandmothers, adoptive mothers, foster mothers, aunts, sisters, cousins and all those with a mothering spirit who have reached out to raise and care for children who need them and made those children their own.
More than 5.8 million children are living in households headed by grandparents. Even when parents also live in the home many grandparents assume the parental role. Nearly half of these children are living with grandparents who say they are responsible for their grandchildren, and close to a million have no parent present in the home. More than a third of the 1.6 million grandmothers who say they are responsible for grandchildren are like Dees – over 60 years old. So many children have been diverted from the child welfare system to live with a grandparent and sometimes their grandparents are their foster parents or legal guardians.
Grandparents and other relatives often step in because the children's needs are great and they want to keep their family together. Of the more than 415,000 children in foster care, three quarters are in foster family homes – 29 percent with relatives. Some of these foster mothers and fathers care for children short term – others much longer. More than half of the children adopted in 2014 were adopted by their foster parents. Like all mothers, those stepping into that role need help to offer children unconditional love, permanence and special services to help children recover from the trauma in their lives.