Mayor says GrowSouth has made progress, but not enough
MIKE McGEE | 5/20/2016, 1:38 p.m.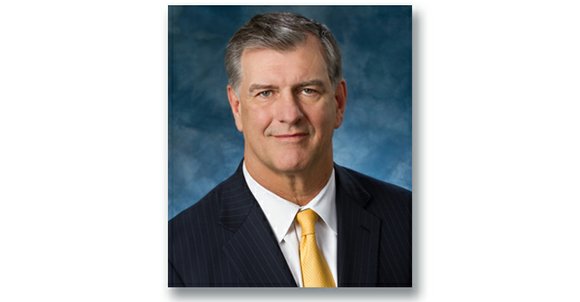 The Dallas Examiner
Bringing business investment and sustainable living to the southern part of the city has been a trial at times Mike Rawlings admitted during the Year Four Progress Report for his GrowSouth initiative on May 2. The event was an up-to-date analysis of his plan to re-grow, revitalize and improve schools in the southernmost parts of the area through economic development.
"I realized that Southern Dallas was a huge opportunity when I was elected mayor – 54 percent of the land mass but it only had 15 percent of the tax base. That was an opportunity right there," Rawlings stated. "But it was more than budget numbers; it was about people. People talking about their hopes and desires. Their desire for a grocery store. Their desire for a movie theater, for a shopping area, quality restaurants, the middle class housing they wanted. These things were very important to people."
During what Rawlings called a "report card," aspects of the 10-point plan already in place within various southern neighborhoods were highlighted in categories that have shown the most improvement as well as those that still require attention.
GrowSouth consists of what Rawlings calls three key measures inside the borders of its eight neighborhood regions. These measures are further broken down into subsets to reflect the quality of life in those areas:
Measure of Commitment: takes into account a neighborhood's population, households, percentage of school age children in the total population, public school attendance, residential investment [building permits issued, etc.], core investment areas real property values, and focus area property values.
Measure of Resilience: considers the percentage of residents with a bachelor's degree or higher, public high school graduation rate, per capita income, registered neighborhood organizations per 1,000 residents, and single-family home sales prices.
Measure of Amenities: consists of property crimes per 1,000 residents, violent crimes per 1,000 residents, occupied retail space per 1,000 residents, school performance and unemployment.
The successes and deficiencies in the subsets of the eight regions were projected on movie screens using a green or red color code to help guide the audience.
The plan was succeeding overall, according to Rawlings.
"Over the last four years you see an overall tax growth of $1.5 billion. This is something remarkable because it's keeping pace with the whole city and many of the values are even increasing faster than North Dallas," he noted. "So there is more of value in Southern Dallas today than we had before."
He also shared that the Education Corridor – a region between I-35 and Highway 175, extending slightly past Loop 12 – had the most improvement in all three measures via the GrowSouth plan.
The mayor conceded that the data showed there were still important tasks left to do in critical areas of GrowSouth. For example, he acknowledged the North Oak Cliff region had more red demarcations on its graphic than any other region in the city.
Rawlings did not directly address the economic benefits for the residents of the Southern Sector, or if there is a plan in place to increase the money staying or coming back to the southern neighborhoods. However, he did acknowledge that there are many improvements that the program needs to work toward.