Leadership Southwest: Impacting real lives, real issues
MIKE McGEE | 5/23/2016, 8:27 a.m.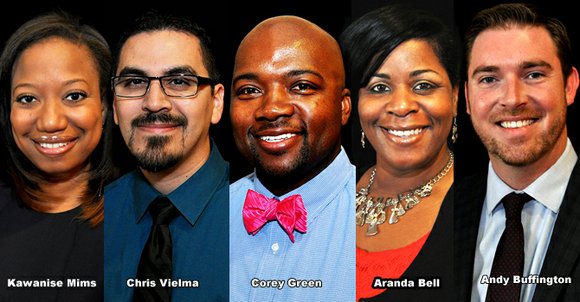 The Dallas Examiner
Leadership Southwest, a partnership program between the Cedar Hill, DeSoto, Duncanville and Lancaster Chambers of Commerce, is a pathway to skilled directorship said Keith Vinson, the program's chair-elect, as he reflected upon the organization's recent May 18 graduation ceremony.
"The significance of Leadership Southwest is that you have individuals – over a thousand alumni of the program – who come through there and learn the impact that the different cities have," he stated. "Also, it's a personal development program because they will … experience a leadership series that's being supported by UNT Dallas. In that leadership series they are working with nonprofit organizations, so really, they're strengthening the core of our community."
The program was created in 1985 for the development of prospective community leaders and volunteers on area boards and councils to make "significant contributions to the future of Southwest Dallas County," a prepared statement released by LS noted.
Vinson, who is also vice president of operations at the Moorland Family YMCA, further revealed that LS holds a special importance as it represents a part of the county sometimes forgotten, especially when it comes to local philanthropic organizations needing a boost.
"When these individuals go through the program they break up into small groups, and each of these groups are cohorts [who] work with a nonprofit organization, and so these nonprofits are getting basically free consultants in order to help run their program to sort of identify issues, problems that they may have, so that they can help strengthen those programs," Vinson said.
Past notable graduates of the program include DeSoto mayor Carl Sherman Sr., Patricia Coleman of Bank of DeSoto, Cedar Hill ISD superintendent Orlando Riddick and Aretha R. Ferrell-Benavides, city manager for Glenn Heights, among many, according to Vinson.
He also indicated that he is deeply invested in the organization's mission, which is what keeps him involved in its growth.
"I think for me personally it's to bring light to the great work that's going on in South Dallas County," he affirmed. "A lot of times South Dallas County is overlooked, particularly for some of our other areas, and we're looking to work with folks who have a care for South Dallas County to make sure the different resources are over here and that we are training up people to come back to the community to be able to work."
Vinson said the program is open to everyone and recommended that those interested should sign up at their website, http://www.leadershipsw.org.
"We limit it to a class of about 35 so they have to register in advance," he acknowledged. "It's one of the most affordable leadership programs that is in the area, in particular with the content that you will get out of there."
Members of the four chambers of commerce receive a reduced rate to join. Individual applicants are reviewed by an LS committee and begin the program in August with an overnight retreat. The program always ends in May with a graduation ceremony.