Celebrating 43 years of fighting for justice, diversity
MIKE McGEE | 5/29/2016, 4:56 a.m.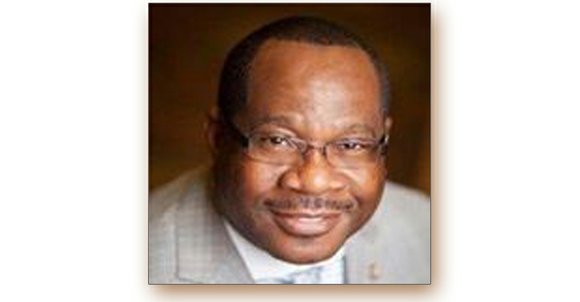 The Dallas Examiner
For over four decades, the National Association of Blacks in Criminal Justice has strived to maintain an equal balance of justice for African Americans and other minorities.
When the group holds its yearly conference in the Metroplex from July 17 to July 22, it will mark a significant moment in the mission of the organization, according to president Carlyle Holder. The purpose of the NABCJ is to foster inclusion within the justice system – and that calls for festivity, he declared.
"What I would want [readers] to know is that the organization will be celebrating a 43rd anniversary this year in Dallas, Texas," he confirmed. "It was founded many years ago when there was not a criminal justice organization for African Americans working in the criminal justice arena."
According to the president, the NABCJ offers membership to all who are interested in the principles and pursuit of justice while advocating for those who have historically been left behind in regard to justice.
"One of the benefits that we bring to the criminal justice system is diversity. The folks that come into contact with the criminal justice individuals will be noticing people that look like them, that work in all aspects of the criminal justice system, [and] include directors, supervisors, wardens, agents [and] police officers," he said.
The association is in support of Black people being seen in all aspects in regard to the field of law, including the more positive roles of the profession, and not just the faces often pictured behind bars.
"I think – given the state of criminal justice in America with the overrepresentation of African Americans in the criminal justice system – I think it makes an organization such as ourselves a valuable tool in managing diversity and making sure that there's a level playing field for those individuals that come into contact with the criminal Justice system," Holder noted.
Making a beneficial impact on the criminal justice world via local and national legislation is also an aspect of the group's goals.
"We have a legislative committee that tries to follow all the different changes that are happening, particularly given now that the country has come to the realization that we have too many people incarcerated and that we have to look at the alternatives to incarceration to make sure that we give everybody an opportunity to fulfill their God-given potential," Holder expressed.
The U.S. Department of Justice reports that there were an estimated 1,561,500 people held in federal or state correctional facilities in 2014 – a 1 percent decrease from 2013, according to the Bureau of Justice Statistics' National Prisoner Statistics program.
Out of that number, there were more Black males incarcerated per 100,000 U.S. residents than any other racial or gender demographic.
The NABCJ leader stressed that tough laws related to crack cocaine and the judicial concept of "Three strikes and you're out" have helped swell such prison numbers for African Americans over the years.
"We recognize that there will always be work for our members but we want to make sure that it's applied equally …" even if that means decreasing the national incarceration statistics, Holder said.