Deadline approaches for summer future filmmakers program
Special to The Dallas Examiner | 5/29/2016, 4:32 a.m.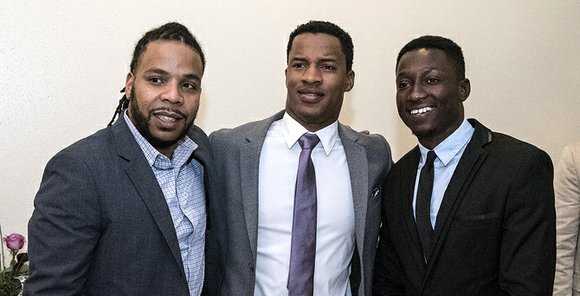 Special to The Dallas Examiner
MARSHALL – The deadline for rising high school seniors and college/university-level students to apply to attend the Nate Parker Summer Film Institute, a competitive program to be conducted July 8 through July 17 on the campus of Wiley College, is Tuesday.
Established by the Nate Parker Foundation in March, the institute is seeking applicants who are academic achievers, politically engaged and interested in history.
"We are seeking 30 incoming high school seniors and college-level students with genuine passion for film, storytelling and social justice," said Dr. Haywood Strickland, president of Wiley. "Students accepted into this unique program will receive comprehensive overviews of both the African American experience in film and the mechanics of film production."
The Nate Parker Summer Film Institute will train future filmmakers as historians, activists and artists to be change agents who challenge prevalent images and stereotypes of people of African descent within media.
Courses in the 10-day institute will include African diaspora history and culture, cultural media literacy and critical thought, film, media and social justice, director's studio, acting studio, cinematography, screenwriting, lighting, audio, editing and budgeting.
The benefactor and namesake of the institute is actor, director and producer Nate Parker. His relationship with the college began 10 years ago when he played a supporting role to Denzel Washington in The Great Debaters, a 2007 film based on the 1930s Wiley debate team, which went undefeated for 10 years in championship competitions.
Parker made history at the 2016 Sundance Film Festival when his directorial debut, Birth of a Nation, won the festival's Audience Award and Grand Jury Prize; Fox Searchlight paid a record $17.5 million for distribution rights. At Parker's request, the Wiley College A Cappella Choir provided atmospheric music on the film's soundtrack. In March, Parker was inducted into the Wiley College Board of Trustees.
In honor of Parker, the Interdisciplinary Studies Degree program at Wiley will begin offering courses from its existing track with focus on film, theatre and drama in Fall 2016. And working in collaboration with Parker and his foundation, Wiley College has hopes of launching the Nate Parker School of Film, Drama and Theatre at some time in the future.
For an application or more information, call Wiley at 903-927-3385 or the foundation at 914-304-4290. Students can also visit http://www.wileyc.edu or http://www.nateparkerfoundation.org.