Dallas ISD students witness appeals court proceeding
DENISHA MCKNIGHT | 11/7/2016, 9 a.m.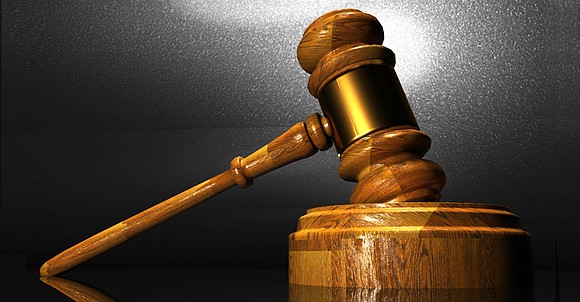 The Dallas Examiner
About 300 Dallas Independent School District students attended the "Appealing to the Public" event hosted by the Dallas Bar Association and witnessed real trial court proceedings at the Belo Mansion Sept. 26.
Students from Judge Barefoot Sanders Law Magnet, Madison High School, Skyline High School and Trinidad Garza Early College High School were among several schools that observed how Texas courts are structured and what happens during an actual court session. Students watched lawyers present appellate arguments to three judges from the Fifth District Court of Appeals on a theatre stage.
The Court of Appeals showcased an actual lawsuit involving the will and inheritance of deceased local resident Frederic "Tex" Asche and Baylor Hospital, who was represented by local attorney Jim Hartnett. Asche's children, who were represented by appellate attorney Nina Cortell, argued that the inheritance their father left behind was wrongfully given to a Baylor bone marrow transplant fund after the passing of their father's wife. There were no witnesses, new evidence, nor guilty verdicts presented to the audience at the probate case.
The young audience was very engaged and paid close attention to the 45-minute appellate court case, with some of the children dressed in professional attire to accommodate the judicial environment.
After court was adjourned, students asked the lawyers questions regarding the Asche v. Baylor case. Many students asked the attorneys very compelling questions about the trials, ranging from inquires about specific comments they made to their thought process.
One student questioned one of the lawyers about a comment she made during the case where she described her client's father as a "blithering idiot" after a stroke.
Cortell apologized for her comment and stated that it was something she said "in the moment" and wasn't her direct reflection of her client's father.
Other students wondered how it felt for the lawyers to represent people in their case who were deceased. Hartnett said these particular cases are difficult because the client they're representing is unable to tell their story, which increases the significance of making sure they have the families' best interest and represent them correctly.
"The quest is to get the truth," Hartnett said. "For some people, it's about fulfilling out the will. For the families, it's like a slap on the grave."
As the session came to a close, a Carter High School student inquired whether the lawyers' personal beliefs interfered with how they handle cases. Cortell and Hartnett said they both make sure their personal feelings don't hinder their case building because their main focus is their client's wellbeing.
"Your duty is to your client and doing the best for your client," Hartnett said.