Do your part: March to the polls, vote
MARIAN WRIGHT EDELMAN | 11/7/2016, 9:43 a.m.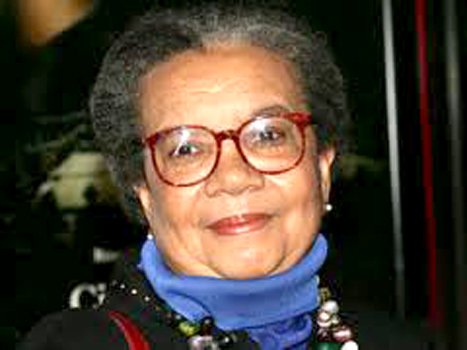 Children's Defense Fund
"I was beaten, left bloody [and] unconscious so that every person could register and vote. Do your part." – Congressman John Lewis, D-Georgia
"In the past, apathy was a moral failure. Today, it is a form of moral and political suicide." – Dr. Martin Luther King Jr.
If Dr. Martin Luther King Jr. were alive today, I am certain he would be urgently saying it is a moral imperative for each one of us to register and vote in our local, state and national elections this year – and every year.
Shortly after Congressman John Lewis spoke movingly at the opening of the National Museum of African American History and Culture, he was asked on a radio show if he thought this was the time to organize another march on Washington.
Without missing a beat, he replied, "I think the best march that we can have right now in America is on Election Day, November the eighth, for all of us all over America – Black and White, Latino, Native American, young people – to march to the polls. The vote is precious. It's almost sacred. It is the most powerful nonviolent tool we have in a democratic society."
On March 7, 1965, when Lewis was 25 years old, he and Rev. Hosea Williams led 600 people in a nonviolent march from Selma, Alabama, to the state capitol in Montgomery to demand voting rights for Black Alabama citizens. The group was brutally attacked by Alabama state and local law enforcement officials at the Edmund Pettus Bridge. Lewis's skull was fractured, and dozens of marchers had to be treated at the hospital. The televised images of "Bloody Sunday" and the savage beatings shocked the nation. While the massive television coverage of this brutality was new for many White Americans, for African Americans, the attacks were just one more episode in a very long history of hostile Jim Crow resistance to their struggle to exercise their constitutional right to vote.
It's a history that 94-year-old distinguished Sixth Circuit Judge Damon Keith knows all too well. In September, he wrote a scathing dissent after two judicial colleagues upheld legislation allowing the state of Ohio to roll back voting rights. Judge Keith, a former civil rights lawyer and Howard Law School student of Professor – and later U.S. Supreme Court Justice –Thurgood Marshall, immediately recognized the Ohio laws as yet another 21st-century tactic for disenfranchising Black and other non-White voters – what Frederick Douglass might have called "the same old snake."
He wrote: "The utter brutality of White supremacy in its efforts to disenfranchise persons of color is the foundation for the tragedy that is the Majority's effort to roll back the progress of history. I will not forget. I cannot forget – indeed America cannot forget – the pain, suffering, and sorrow of those who died for equal protection and for this precious right to vote." And he worried that "the unfettered right to vote is the bedrock of a free and democratic society."