Sojourner Truth: Honoring a courageous warrior for justice, equality and freedom for all
MARIAN WRIGHT EDELMAN | 11/7/2016, 9:13 a.m.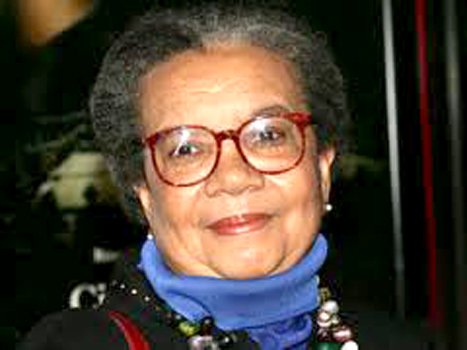 Children's Defense Fund
"It is important to recognize and honor those who have strived to fulfill the promise laid out in our Constitution to form a more perfect union. Those who fought in a different way for the ideals we cherish as a nation: justice, equality and freedom." – U.S. Navy Secretary Ray Mabus
I was recently deeply honored to be asked by Navy Secretary Ray Mabus to serve as sponsor for a Navy ship being named for Sojourner Truth, my lifelong heroine and North Star in the struggle for freedom, equality and justice in our land. This ship will join others in the John Lewis-class of ships named after civil and human rights leaders. The lead ship in the class honors iconic civil rights activist and Congressman Rep. John Lewis (D-Ga.). Other Lewis-class ships honor Senator and Navy veteran Robert F. Kennedy; gay rights activist and Navy diver Harvey Milk; 19th century suffragist Lucy Stone; and great U.S. Supreme Court Justice Earl Warren. Navy Secretary Mabus, the former Governor of Mississippi, had previously announced other ships honoring labor rights and farm worker organizer and Navy veteran Cesar Chavez and Mississippi civil rights leader and martyr Medgar Evers. I am so grateful to Secretary Mabus for his commitment to reflecting the inclusiveness of American society and recognizing each of these leaders' extraordinary contributions to closing the gap between our nation's creed and deed.
Sojourner Truth was a brilliant but allegedly illiterate slave woman, a great orator and a powerful presence who possessed unbelievable courage and perseverance in standing up for justice as a Black woman. She challenged the racial and gender caste system of slavery by suing for the return of a son sold away from her. She got thrown off Washington, D.C. streetcars but kept getting back on until they changed the rules and let her ride. She stood up with fiery eloquence to opponents and threatening crowds who tried to stop her from speaking.
When a hostile White man told her that the hall where she was scheduled to appear would be burnt down if she spoke, she replied, "Then I will speak to the ashes." When taunted while speaking in favor of women's rights by some White men who asked if she was really a woman, she bared her breasts and allegedly famously retorted, "Ain't I a woman?," detailing the back-breaking double burden of slavery's work and childbearing she had endured. When heckled by a White man in her audience who said he didn't care any more about her antislavery talk than for an old flea bite, she snapped back, "Then the Lord willing, I'll keep you scratching."
And when decrying her exclusion from America's life and professed freedoms during a religious meeting where another speaker had just praised the Constitution, she told this story:
"Children, I talks to God and God talks to me. I goes out and talks to God in de fields and de woods. Dis morning I was walking out, and I got over de fence. I saw de wheat a holding up its head, looking very big. I goes up and takes holt ob it. You b'lieve it, dere was no wheat dare? I says, God, what is de matter wid dis wheat? and he says to me, 'Sojourner, dere is a little weasel in it.' Now I hears talkin' about de Constitution and de rights of man. I comes up and I takes hold of dis Constitution. It looks mighty big, and I feels for my rights, but der aint any dare. Den I says, God, what ails dis Constitution? He says to me, 'Sojourner, dere is a little weasel in it.'"