Ladies: Stand up, be strong and be heard
ROBYN H. JIMENEZ | 11/13/2016, 7:24 p.m.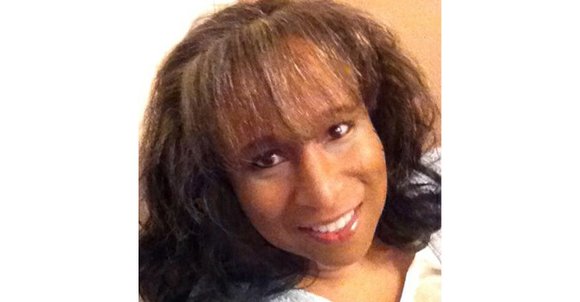 The Dallas Examiner
When I was a high school freshman, I was very quiet and soft spoken. I was raised to be polite and watch what I say… "Always act like a "lady," I was told.
That year, I took creative writing. One of our assignments was to create posters and hang them in hallways throughout the school. My partner and I decided to split up to get the job done faster.
As I stood on my toes on a three-step ladder, reaching above my head to hang a poster, I heard an unknown voice exclaim "d---" as I felt him grab my bottom with both hands. I was so startled, I don't remember jumping off the ladder, but I remember hearing it fall. I faced him and lifted one hand up to let him know he had entered my personal space.
"Please don't do that again," I asked much too politely.
He laughed and said I must have liked it because I didn't slap him. I tried to convince him that I didn't want him to ever touch me again. I don't think I got through to him, because he told me to stop lying and asked me for my phone number. When a teacher came down the hall, I felt like I had been rescued. But I was too embarrassed to say anything and I feared that she or anyone else would not believe me.
I felt alone in this assault, but clearly I wasn't. Every two minutes, an American is sexually assaulted, according to the Bureau of Justice Statistics' National Crime Victimization Survey.
Unfortunately, one of the most difficult things many women will ever have to do is admit she was sexually assaulted. And African American women are least likely to report sexual assault or rape than most American woman. There are several factors that cause women to remain silent after an assault, according to the Department of Justice's Women of Color Network. Some factors include:
• Prevailing sexist and racist attitudes, especially if the predator was White, wealthy and/or had a higher/authoritative position.
• Remaining stigma, especially when the attack was of a highly personal nature of sexual violence.
• Religious doctrine that may increase her feelings of alienation and shame.
• Trying to access support and help services that are not culturally and linguistically competent
• Confusion about the actual definition of sexual assault.
Its important for women to understand that sexual assault is not just the use of physical force to attempt or perform a sexual act. It also includes any intentional touching directly or through clothing of the genitalia, anus, groin, breast, inner thigh, or buttocks of any person against her or his will. Moreover, completing or attempting a sexual act on a person using intimidation, pressure, alcohol or drugs, or a person who is not mentally able to understand, communicate and/or decline is also sexual assault.
I wish that I could say that the random boy in hallway of my high school was the first and last time that I encountered any type of sexual assault. But I was so ill-equipped to handle such situations that they went unreported.