bigBANG! Equity in Action – Part I: Housing, racial discrimination
DENISHA McKNIGHT | 11/14/2016, 4:28 a.m.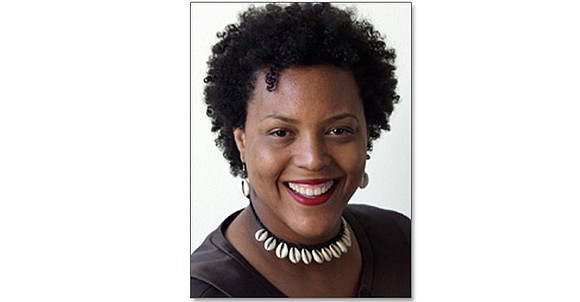 The Dallas Examiner
Racial discrimination is everywhere and may often exist in places that people wouldn't expect. For instance, the Fair Housing Act of 1968 may seem like a law that allows for fair housing opportunities on its surface but has underlying ulterior motives. In 2015, the FHA was upheld by the U.S. Supreme Court for qualifying racial discrimination through policies that seem helpful but have negative effects on minorities.
"All discrimination is not illegal. There are hoops and hurdles right in front of our faces, and we don't realize that these things have continued," said Demetria McCain, president of the Inclusive Communities Project, at a recent panel discussion about housing discrimination held during bigBANG! 2016.
Income segregation has increased over 30 years in 27 of the country's largest metro areas, including Dallas/Fort Worth among the top 10 cities, according to a PEW Research Center 2015 study. The study also found that income segregation was less prevalent that racial discrimination.
North Dallas' population is 82 percent White and 6.7 percent Black, while Southern Dallas' population is 84 percent Black and 12 percent White. North Dallas is a higher income area with better schools, more housing options, more stores and more employment opportunities compared to the lower income areas of Southern Dallas, according to AreaVibes' Livability Score.
There have been attempts to tackle these discriminations through projects such as GrowSouth and the Fair Park project, but results haven't been as noticeable. These underlying issues leave minorities in the dark about what exactly goes on in these housing agencies.
With the FHA, there are multiple barriers that increase racial segregation in the city such as landlords, policies and stereotypes.
"Landlords in Texas don't have to accept otherwise qualified applicants," McCain said.
Even if an applicant has passed background and credit checks, obtained a housing voucher and acquired all the necessary documents for their potential home, landlords are not prohibited from declining any client regardless, she explained.
Another problem presented concerned the Dallas Housing Authority, government housing authorities and other administrative programs. These housing authorities can prohibit mobility for low-income minorities through waiting lists and little to no response time to housing applications from certain groups of people that they choose, McCain said.
Vacancy lists may seem as if they are effective. However, they can present a huge blockade on fair housing. When someone is on a vacancy list, they are more than likely hoping to obtain a home in a nicer affordable area. What most people don't know is that vacancy lists only include Racially and Ethnically Concentrated Areas of Poverty, known as RECAPS, so these families will more than likely be placed in impoverished areas, according to McCain.
The final hurdle low-income minority families must overcome is the policies set in place by the FHA. On the city level, there are unrestricted exclusionary housing policies implemented to exclude certain types of people from certain areas, which result in income and racial segregation in housing.
She explained that local housing authorities on the state level have tax credit programs that create RECAPS and have the ability to steer construction of housing options away from certain areas.
On a federal level, there is the Department of Housing and Urban Development and FHA. FHA has the power to take funds away from HUD, set the standard for fair market prices, and liquidate homes in particular ZIP codes. Therefore, if someone has a voucher to move somewhere nicer but doesn't have an income within the fair market price range, they can be sent to an impoverished area and possibly suffer future liquidation.
The stereotypes associated with race and income levels can play a huge part in where someone lives.
"You can stereotype someone all you want, but when you take some action with that stereotype, it affects people," McCain proclaimed.
She stressed to the audience the importance of becoming more informed about their choices and housing options to help ensure a better experience. She also suggested that audience members take part in mobility counseling and filling out Assessment for Fair Housing surveys to help them explore better options and to provide community input to HUD for them to assess accessibility in local housing areas.
For more information on how to provide input about HUD, go to http://www.huduser.gov to access the AFH tool. All assessments are due January 2018.