Remembering the importance of the holiday
The Dallas Examiner | 11/23/2016, 3:46 p.m.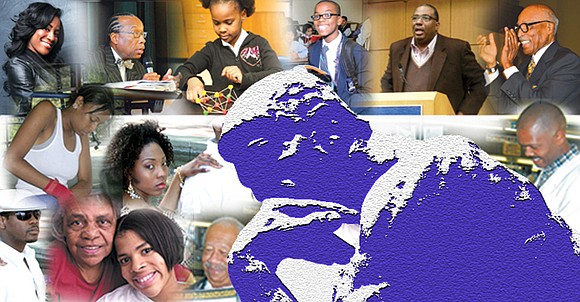 The Dallas Examiner
The holidays are upon us again. It's that time of the year that we talk about being thankful for our blessings and spreading love, hope and joy, as families from near and far gather for dinner and share fond memories. It's that time of the year that people are more willing to give donations, and some are even willing to offer their time to charities.
But it's also that time of the year that brings on stress and frustration in making the holidays "perfect." It's worse for some, if you factor in depression for those isolated from friends and family and/or missing lost loved ones.
There's a lot of stress that comes from trying to make sure everything is right when family comes to town, or trying to make sure that the food is perfect or that you're able to stick to your own dietary needs. There are several things that bring on stress when families gather.
But the most important thing to remember is family; whether they travel from near or far, these are the people that love you unconditionally and just want to spend time with you. Most holidays are not going to go perfect, and that's OK. Sometimes it's those imperfect moments that make the best memories years later.
However, if you are one of those people that never feels stressed around the holidays, you might consider that maybe you are the person that could be causing the stress. Sometimes it is easy to take it for granted that mom and/or grandmother love cooking for you so much that when the holidays come around, that's their present to you. And for some, it might be.
But consider the fact that a helping hand in the kitchen is never a bad thing. Sometimes, it helps just to have somebody share some of the food preparation, cooking or cleaning. As they say, "Helping hands make light work." It also gives the host more energy and time to spend catching up with loved ones and sharing fond memories.
But not everyone is as fortunate to be able to travel to his or her loved ones or have their loved ones around them. And for some, that can be very depressing, especially for those who have raised families and then find themselves alone during the holidays. Some are not able to travel to be with loved ones.
These individuals may see other people spending time with friends and family and ask themselves, "Why can't that be me?" or "Why is everyone else so much happier than I am?" according to Health Line.
During the holidays, a phone call can sometimes be just as uplifting as a personal visit. It's also thoughtful to send a care package and/or card with a message saying that you are thinking of them and wish them well.
Better yet, if you have the time and money, nothing beats a visit. Whether you go to them or find a way to have them come to you, for relatives that are alone most of the time, spending time with loved ones during the holidays is the most precious gift from the heart. With Thanksgiving only a day away, visiting loved ones may not be possible. But you may want to consider visiting around Christmas. How great would it be for your relative to receive a call from you on Thanksgiving saying that you'll see them for Christmas?