Remembering the importance of the holiday
The Dallas Examiner | 11/23/2016, 3:46 p.m.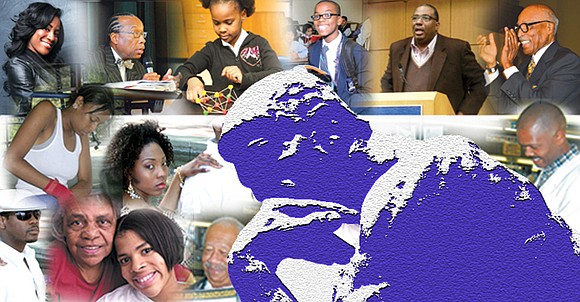 Having older relatives visit during the holidays can be a blessing. The holidays are a good time for older relatives to share tales from their past, passing on family history to the next generation.
For those missing loved ones who have passed, some people may be more aware of the loss during the holiday season. Health Line recommends starting new traditions or plan a holiday stay away from home. Some people find it comforting to light a candle in their memory and share stories about them.
The Mayo Clinic offers advice on how to avoid or lessen stress and/or depression during the holiday.
Acknowledge how you feel. Allow yourself to feel what you are feeling. You can't force yourself to be happy just because it's the holiday season.

Reach out to those around you or other family members. If you know of other relatives that will be alone during the holidays, it might be a good time to give them all call.

Be realistic about your plans or what you can do. Share responsibilities and accept changes as they come.

Set aside differences. Whether you're still upset about the election or you have issues from the past, accept each other's differences and use the time to mend the family and grow from the experience.

Stick to a budget. You can't buy holiday happiness and family harmony.

Plan ahead. Plan your menu and shopping list, shop ahead of time and discuss who will help with after dinner clean up.

Learn to say no when your time and/or energy is limited.

Don't abandon healthy habits. Don't let the holidays become a free-for-all. Overindulgence only adds to your stress and guilt.

Take a breather when you're tired. Spending just 15 minutes alone, without distractions, may refresh you enough to handle everything you need to do.

Seek professional help if you need it. If you find yourself feeling depressed or stressed to the point that it hinders your productivity or if these feelings linger on past the holidays, talk to your doctor or a mental health professional.
Thanksgiving only comes around once a year. And it comes with the purpose of sharing our hearts, our time and our gifts to make that one day special for everyone. For those of us who stress too much during the holidays, remember to take a breath, laugh at the small things and keep in mind that a couple years from now, you'll probably laugh at everything that didn't go the way you expected it to.
Also, don't forget about loved ones who may not have anyone around during the holidays. These are their holidays too, and your presence could be the most valuable memory that they keep throughout the year.