New school to take learning to the streets
Special to The Dallas Examiner | 11/28/2016, 10:42 a.m.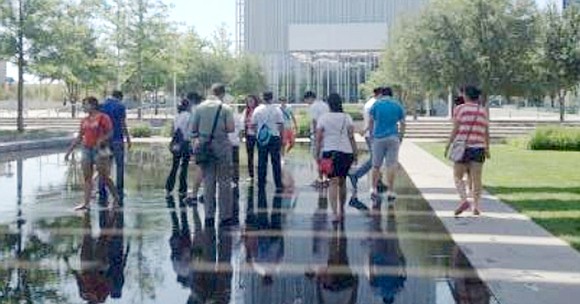 Special to The Dallas Examiner
Dallas will soon be home to a new and innovative learning environment to ensure that more high school graduates are graduating college-ready.
The Dallas Independent School District will open CityLab High School, the newest transformation school, in fall 2017. The campus will serve 100 incoming freshmen, following recent approval from the Dallas ISD Board of Trustees. The school will use a model designed to teach students about urban planning, architecture and community development.
"CityLab High School will offer students the unique opportunity to explore and investigate the city while engaging with our neighborhoods and communities," said Peter Goldstein, implementation coordinator with Dallas ISD's Office of Transformation and Innovation. "We see this as a way for students to learn about the natural worlds and the systems and processes that are an integral part of our city."
The school will provide an experience where learning extends beyond the four walls of a classroom and allows for the city to become the learning lab. For example, students will study Dallas parks, the Trinity River and other areas in Dallas, like the Central Business District and Fair Park, and learn about land use.
Students will engage in project based learning exercises that center on student collaboration with local practitioners. Industry experts will help students as they address municipal issues such as housing, air quality, and the design of streets, parks and communal spaces.
Similar to other Dallas ISD transformation schools, CityLab will be open to all incoming ninth-graders, with no academic entry requirement. Enrollment will be based on socioeconomic status, following the successful model piloted by Solar Preparatory School for Girls at James B. Bonham. Fifty percent of accepted students will be eligible for free and reduced-price lunch, and the other half will not. To further encourage a diverse student population, 70 percent of CityLab seats will be reserved for students living within Dallas ISD boundaries, and 30 percent will be reserved for students living outside of Dallas ISD boundaries.
The application window will be open from Nov. 28, 2016, to Jan. 31, 2017.
Students at CityLab will take courses under the Career and Technical Education pathway, where they will receive one or more graduation endorsements in business, public service or multidisciplinary studies.
The new campus was identified through the district's annual Public School Choice proposal process that was open to educators nationwide. Mohammed Choudhury, director for the Office of Transformation and Innovation, facilitated the rigorous request for proposal process that brought forward many ideas.
"Creating highly effective student-centered schools that will serve all students takes energy, commitment and imagination," Choudhury said. "Successful teams participated in school design workshops, demonstrated evidence of community buy-in, and went through interviews to ensure that the best possible school was proposed."