What if consumer financial protection goes away?
CHARLENE CROWELL | 11/28/2016, 10:32 a.m.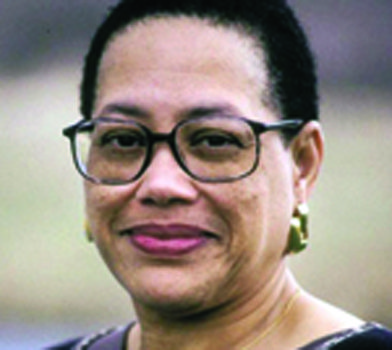 Center for Responsible Lending
As Americans adjust to the realities wrought by the recent elections, one of the most important consequences has yet to be fully explored: the future of consumer financial protection.
Many successful candidates in the recent election repeatedly claimed that over-regulation, too much bureaucracy or both were harming the economy. In their view, the nation needed to let businesses operate unhindered and free from regulatory constraints.

Additionally, many of the same forces that years ago opposed Wall Street regulation and the creation of a consumer watchdog never gave up their quest to weaken or dismantle the only governmental agency whose sole purpose is to protect consumers.
The problem with both of these views is that as Wall Street made billions, America's people suffered and lost: jobs, homes, credit standing and financial assets. The only thing that seemed to grow during the Great Recession was the amount of debt consumers faced and reckoned with at kitchen tables across the country.
This column has previously shared how millions of Americans' losses were at their worst from 2004 through 2015. Others who may have held on to their homes lost so much value that they continue to owe more than their homes are now worth.
There are also still others who thought they were enrolling in higher education to better their lives and earnings and who sadly discovered that heavy student loan debt was the only thing they incurred at for-profit colleges – many of whose doors are now closed.
For all of these reasons and more, our nation still needs the Consumer Financial Protection Bureau, its consumer cop on the block. In the coming months, we must remain watchful for legislation and executive actions that would reverse the financial justice accomplished over the past five years.
Case in point: CFPB Director Richard Cordray has a term of service set to conclude in July of 2018. However, an October 2016 ruling by a panel of three judges with the U.S. Court of Appeals for the D.C. Circuit said the president could remove CFPB's director for cause.
The nation's president-elect might want his own director – particularly if the court decision is upheld on appeal. Similarly, legislation that sought to end both CFPB's governance by a single director and funding independent of Congress may be revived as an early priority for the next Congress.
It was legislative wisdom that avoided both approaches in the Dodd-Frank Wall Street Reform Act. Commission forms of governance work by majority and can lead to gridlock instead of timely actions. Secondly, as commission members are nominated, lawmakers may refuse to act.
If CFPB were to become a part of the annual appropriation process, the bureau could be denied the necessary funding to do its legally mandated work. More importantly, special interest lobbyists could exert their influence on lawmakers to attach limitations on the bureau's work, blocking CFPB from its ability to rein in abusive practices.
These kinds of DC insider maneuvers have repeatedly and unfortunately affected other federal agencies. Consumer financial justice should never be subject to the rise and fall of deep-pocket lobbyists motivated by profits instead of fairness.