The future of Southwest Center Mall
DENISHA McKNIGHT | 10/28/2016, 12:18 p.m.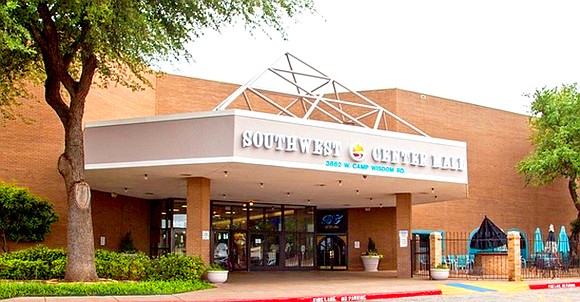 The Dallas Examiner
After a year under new management, plans are being put into action to turn Southwest Center Mall, formerly known as Red Bird Mall, back into one of the biggest Southern Dallas retail staples.
Established in 1975 and named for the Red Bird area, the mall had four anchor stores: Sears, JCPenney, Sanger-Harris [later renamed Macy's] and Titche's [later renamed Dillard's]. But much like a handful of mall throughout the DFW Metroplex, the Southwest Center began to struggle through changes in the economy, demographics and general community perceptions. As a result, the mall has had multiple changes of ownership.
On Sept. 25, 2015, Mayor Mike Rawlings unveiled a new plan, stating that the "community treasure" would finally be locally owned – and by a local businessman with a positive vision to rejuvenate the mall who was committed to working with residents in the area.
"The vision for the property is to turn it back into what it once was, a high quality destination for Southern Dallas," said Peter Brodsky, the new mall owner.
Reconstruction details are still being determined, but Brodsky aims to create streets and parks in the future outdoors mall. He is also collaborating with the same architects who worked on the expansion of NorthPark Center for state-of-the-art designs in the establishment.
In about 10 years, Southwest will possibly become an outdoor mall that is "green, dense, walkable and urban" to attract more businesses and people to the Southern Sector, Brodsky said.
"We need to find a different way to make the site attractive to people," he determined.
However, until renovations are cleared and properly funded, the main focus is to keep the mall's environment vibrant, clean, filled with retail tenants, and safe for consumers.
"In the short term, what I'm trying to do is make sure that it [the mall] continues to operate as it is because it is providing a service to the community, and it's generating cash flow, which is funding the redevelopment activities," Brodsky said.
Although the establishment's future is bright, the new owner has run into some hurdles he must overcome.
"The biggest obstacle that I am finding is the retailers' preconceived ideas of what this community is all about," he said. "Retailers paint with a broad brush, and they remember when they left Red Bird Mall, it was declining. They are not particularly interested in taking the risk that it is changing."
With the many redevelopment plans in store, some may wonder if Brodsky is overpricing the mall with all the design elements he plans to implement.
"We're very conscious of the demographics and the income levels of the area," the owner explained. "I'm not trying to attract a different customer to come there. What I am trying to do is put amenities there that are of quality and in the right price range to keep the customers, who are currently having to travel elsewhere to do their shopping, right here in Southern Dallas."
Brodsky assured that the redevelopment can greatly benefit not just himself, but also the community as a whole by providing quality food services and retail to Southern Dallas residents within their proximity.
"My commitment is that I'm only going to pursue opportunities for this investment that are positive for the community," he said.
Brodsky said he has attended various community meeting in District 3 and District 8 to help him understand what people want and to inform them about how they can help. One request the owner mentioned is for local residents to patronize the mall's remaining anchor stores – Macy's, Sears and now Burlington – as well as the other stores that currently line the mall.
"Right now, it's about sustaining what we got," Brodsky said. "What people can do to help is when we do start putting in newer quality concepts, go use them."
Although there have not been many changes to the mall's current appearance, renovations are in the works and will be available for the public to enjoy.
"What I want to make sure that people really understand is that this is not going to happen overnight," Brodsky said. "A lot is happening behind the scenes. I want to make sure people don't lose confidence if things aren't happening as quickly as they like."