HBCUs: A national call for peace, unity
MIKE McGEE | 10/31/2016, 5:43 p.m.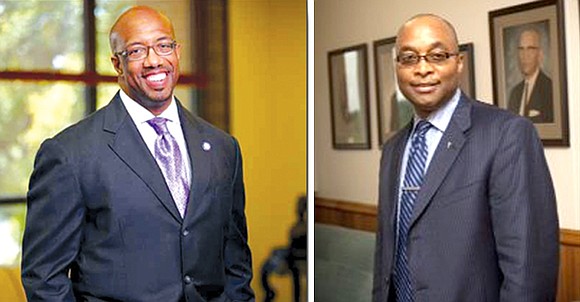 The Dallas Examiner
"We, the undersigned Presidents of America's Historically Black Colleges and Universities … remain brokenhearted over the recent events that have taken place in Baton Rouge, LA, St. Paul, MN, and Dallas, TX. Our thoughts and prayers are with the impacted communities at large and the families who have lost their loved ones. These incidents have shaken our nation to its core and caused many people to question our country's direction," read the opening of A Call For Peace And Unity, a statement signed by presidents of 34 of the nation's Historically Black Colleges and Universities. The document was penned in reaction to the notable firearms-related deaths that have occurred lately across the U.S.
HBCUs have always had a leading role in addressing issues relevant to the people who reside in their communities, said Fitz Hill, the former president of Arkansas Baptist College and one of the letter's signers.
"We can't sit back and expect other people to fix the problems in our community. We have to provide our own leadership for that and hopefully others will follow," he said. "When we see the violence we can't say 'stop the violence' without a call to action. There's only so much you can do with just strategic planning."
Michael Sorrell, president of Paul Quinn College and a signer as well, agreed.
"What we thought was important was the nation's historically Black colleges really raise their voice about the issues that were effecting our Black communities. These are our students, these are their parents, their brothers, fathers, and we felt as if it was very appropriate to begin engaging on a more substantive way," he said.
One key issue is the number of non-Whites in the U.S. involved in fatal police shootings.
As of July 10, there have been 1,502 people shot and killed by on-duty law enforcement officers since Jan. 1, 2015. "Of them, 732 were White, and 381 were Black (and 382 were of another or unknown race)," according to a database created by The Washington Post.
However, when the numbers were adjusted based upon the ratio of the U.S. population, the Post found "… Black Americans are 2.5 times as likely as White Americans to be shot and killed by police officers."
"These are the times that try men's souls," Sorrell borrowed from Thomas Paine as he considered the problem. "When you are in the midst of those times you don't have the luxury pretending that you don't live in those times. You have to step up, and we're stepping up."
The letter of solidarity lists two actions that it urges citizens to join for the cause: an HBCU National Symposium on Gun Violence, and more generally, a commitment to recognize the trauma experienced by those "… who have been exposed to loss as a result of gun violence."
While Sorrell admitted final dates were still being discussed for the initiatives, he did share some details about the symposium.
"The current thought is, the schools will do a national day of some sort, then look at doing a regional symposium, and then doing something in Washington [D. C.] as well," he said, adding that more HBCUs may be joining in the initiative as time goes on.