Serenity of a Woman
JESSICA NGBOR | 10/31/2016, 6:13 p.m.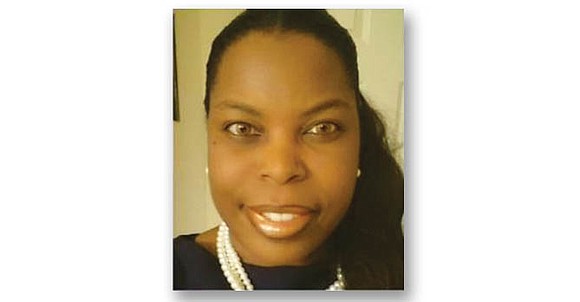 The Dallas Examiner
Dallas County had the highest per capita female murder rate amongst domestic violence cases, according to a study from the Texas Council of Family Violence in 2014.
With this being a social issue still plaguing society, Cherie Reece founded Serenity of a Woman to help alleviate this problem. Reece is a survivor of domestic abuse and an educator of 21 years. She currently works in the Dallas Independent School District.
"My inspiration for starting this organization is to help women in low socioeconomic areas that lack education or knowledge on how to live independently. I was fortunate enough to have a professional career and education to make a solid decision to get out of my situation," Reece said.
"I always knew that I would get out of my situation. I didn't know how I was going to do it, but I knew that I was going to get out. I just realized one day that it was just in me to do more. When I figured out it was more, it was like a peace came over me, which is serenity. So that's why I called it Serenity of a Woman, because it's in you. That peace is inside of you and you can decide to get out of your situation and you can make yourself a better person."
Reece works alongside with board members Sheilda Whitley and Audrey Adams on Serenity of a Woman, which is scheduled to launch in January 2017 to serve the Southern Sector of Dallas. The organization's mission is to empower and improve the self-image of women affected by domestic violence.
They will partner with Genesis Women's Shelter and Support. The shelter will only refer women to Reese's organization when they are ready to go back into society. Reece shared that she will also have an application for the general public as well.
The group will host a program called R.I.S.E., which stands for Re-entry Into Society Equipped. The program will teach women financial literacy to help them learn about credit, how to manage their money and teach them how to write a check. WINGS will be coming in and helping the women with this aspect. Financial abuse is common, and it prevents some women in violent relationships from leaving.
The program will also highlight verbal abuse.
"We want to raise awareness about verbal abuse. We want people to know that is domestic violence. I know sometimes people want to down-play that, but the effects of verbal abuse last way longer than physical abuse," Reece said.
There will also be a career management portion, which will teach the woman how to conduct themselves in the workplace and how to dress and do their make-up. The last part of the program will be a group life coach session with Reece, who is a certified professional coach. These sessions will help the women learn how to incorporate what they learned in the program into their everyday life and achieve their goals.
The course will last 10 to 12 weeks and will likely be three hours on Saturday mornings, but is still being finalized. After the program is over, the women will have a graduation ceremony and receive certificates. Reece wants to start the program with 10 to 15 women and hopes to expand once the program grows. She also wants to look into partnering with another organization to help the women go to college or even start their own business.
"There's a lot of people I've been talking to, just thinking about how to help these women move forward and help them find their purpose because I feel like this is my purpose," Reece said.
Serenity of Woman is still in need of a meeting place, as well as supplies and volunteers. To learn more or to donate, visit http://www.serenityofawoman.org.