Top Texas court is unlikely source of execution reprieves
MICHAEL GRACZYK | 10/31/2016, 4:51 p.m.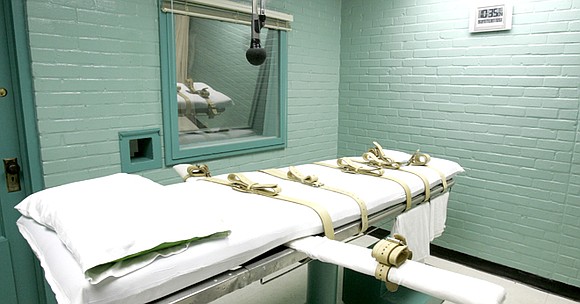 HUNTSVILLE, Texas (AP) – Texas' highest criminal court has become an unlikely source for a lull in executions this year in the nation's most active death penalty state.
The Texas Court of Criminal Appeals, which historically has been seen as little more than a speedbump on a condemned inmate's road to the death chamber, in recent weeks has postponed the lethal injections of four inmates whose execution dates were pending. Combined with two similar actions by the court earlier this summer, the six reprieves have led to a more than five-month hiatus in carrying out the death penalty in Texas.
It's the longest pause in lethal injections in Texas in almost nine years and is contributing to a broader slowdown in U.S. executions, which appear set to reach a 25-year low this year.
Although the Texas court's most recent postponements have come in quick succession, there doesn't appear to be a common thread that would suggest an ideological shift on the bench.
"I think the only thing you can attribute to is that there were five judges to stop it," said Judge Elsa Alcala, one of the court's nine members, referring to the majority vote needed in the court rulings. "If you look at the cases, it's not always the same five people. ... If it was the same five people all the time, then you might be able to read something more global into it."
Since Texas carried out its sixth execution of the year in April, the court has stopped two punishments set for June, three in August and one early this month. A federal appeals court halted one execution and lower state courts moved or postponed others. Four inmates are still scheduled to die by the end of the year.
"There's so much more out there to be appealed now than there used to be," said Judge Lawrence Meyers, who has served on the Court of Criminal Appeals for 24 years. "Lawyers are being very innovative. They're just bringing things we didn't see 20 years ago. And we want to be certain about this stuff."
In the reprieves granted, one case challenged the use of hypnosis for a witness, another questioned the validity of forensic testimony given in that case, and DNA questions surfaced in one appeal. A false testimony claim was raised in one case, allegations of false scientific evidence surfaced in another. The court gave no reason for a halt in the sixth case, an execution that was scheduled for this coming week, although the prisoner's appeal alleged faulty jury instructions.
Many of the cases could be returned to the trial courts for review.
"All I'm saying is let him have his evidentiary hearing," Alcala stated. "And I guess that has been a shift in what the court's thought process has been."
A declining number of new death sentences and a plunge in executions nationwide has forced the court to address questions "about the ways Texas has traditionally carried out the death penalty," according to Kathryn Kase, executive director of the Texas Defender Service, a legal organization that represents condemned inmates.