Bringing home the Gold: USA wins Olympics medal race with ease
TIM REYNOLDS | 9/6/2016, 12:29 p.m.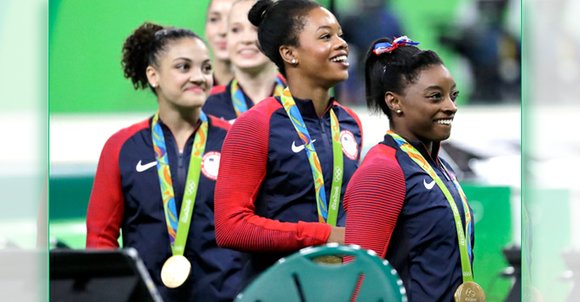 The Russians and the Chinese probably didn't feel the same.
China won 26 golds, just over half as many as it won in Beijing in 2008. Russia – with its track team told to stay home because of the doping probe and a cloud hovering over its athletes who were in Rio, some of whom got publicly called out by competitors – finished with 19 golds and 56 medals overall, both well below its normal showings.
U.S. swimmer Lilly King beat Russia's Yulia Efimova for the 100-meter breaststroke gold, doing so after saying the games should have no room for dopers. Efimova has twice been banned.
"I stand by what I said," King said.
"It was not positive," Efimova told the BBC. "It was like war."
There were plenty of positives for others, however.
After winning the gold in the women's 4x400 meter relay, United States' Courtney Okolo, Natasha Hastings, Phyllis Francis and Allyson Felix wore U.S. flags while holding a sign that read, "Thank you, Rio!"
Usain Bolt finished off his triple-triple – three Olympics, three sprint golds in each – for Jamaica, in what he said was his last games. Neymar's game-winning penalty kick decided a shootout and clinched the men's soccer gold medal for Brazil, a host that wasn't a factor in the medal standings but got the gold that it probably wanted most.
And 10 teams – including the independent team – won their first golds, including Monica Puig in women's tennis for Puerto Rico.
"That island has given me so much," Puig said. "So much love and support throughout my career and I just wanted this one for them."