Olympic Games: Diversity wins gold in Rio
MARC MORIAL | 9/6/2016, 12:13 p.m.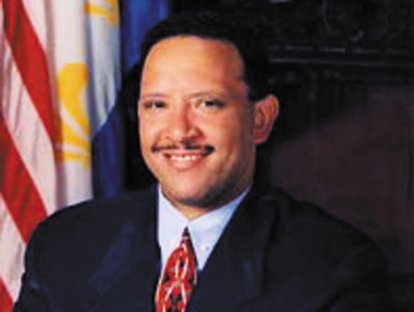 "Team USA reminds the world why America always sets the gold standard: We're a nation of immigrants that finds strength in our diversity and unity in our national pride … In a season of intense politics, let's cherish this opportunity to come together around one flag. In a time of challenge around the world, let's appreciate the peaceful competition and sportsmanship we'll see … between rivals who know we share a common humanity. Let's honor the courage it takes, not only to cross the finish line first, but merely to stand in the starting blocks. And let's see in ourselves the example they set – proving that no matter where you're from, with determination and discipline, there's nothing you can't achieve." – President Barack Obama, Weekly Address, Aug. 6
For 16 days, the eyes and the attention of the world were trained on the drama of victory and defeat in Rio de Janeiro. At a time when intolerance, conflict and division invade our headlines on a daily basis, the greatest athletes from 206 countries gathered at the games – held for the first time in a South American country – and reminded us that tolerance, peace and unity are real ambitions that can be achieved, even in the heat of intense competition.
Team USA set a gold standard for diversity in Rio. From the balance beam to the swimming lanes, our country's 555 athletes represented the gender, ethnic and religious diversity that has always made America great. Team USA featured more women athletes than male athletes (292 to 263). Ibtihaj Muhammad, a Muslim American fencer who went on to win a bronze medal, became the first Olympian to compete while wearing a hijab. Our women's gymnastics team – also known as the "Final Five" – was the most racially and ethnically diverse in the team's history. A Kenyan-born American, who is a sergeant in the United States Army and has a brother serving in Afghanistan, competed for our nation in the 3,000-meter steeplechase. American lightweight boxer Carlos Balderas scored an emotional victory in Rio, representing our country all the way to the quarter-finals. The 19-year-old, a first generation Mexican American, dedicated his victory to his grandfather and uncles who came to America and labored in California's strawberry fields to achieve a better life for their family.
Team USA's 121 medals are the most ever for a U.S. team in a non-boycotted games, and individual achievement was everywhere to be seen. Winning five gold medals and a silver in Rio, swimmer Michael Phelps became the most decorated Olympian of all time with a total of 28 and holds the record for most Olympic gold medals with 23. The two gold medals she earned in Rio made runner Allyson Felix the only female track and field athlete to win six Olympic gold medals. And Simone Biles, the most decorated American gymnast of all time, set a new American record for most gold medals in women's gymnastics at a single Olympics. She was the first gymnast since 1984 to win four gold medals at a single games.