DuVernay conquers the small screen with Queen Sugar
FRAZIER MOORE | 9/12/2016, 11:22 a.m.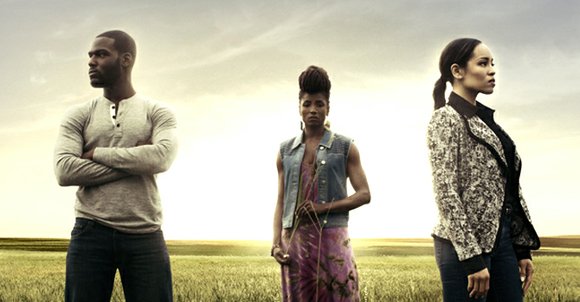 Associated Press
NEW YORK – The new family drama Queen Sugar follows three estranged siblings in a rural Louisiana town as they struggle to make sense of their lives while preserving a family legacy: a failing sugar-cane farm.
Nova (Rutina Wesley, True Blood) is a fiery journalist and activist. Charley (Dawn-Lyen Gardner, Unforgettable) is the wife and no-nonsense manager of an NBA star. Ralph Angel (Kofi Siriboe, Awkward) is a devoted young father with a criminal past.
The series – which premiered on OWN Tuesday and Wednesday at 10 p.m. EDT – is based on the novel by Natalie Baszile, and is executive produced by Oprah Winfrey and Ava DuVernay (the acclaimed filmmaker of the Oscar-nominated Selma and a new documentary, The 13th), who is also the series' creator as well as one of its writers and directors.
Below, in edited remarks, begins what DuVernay and her three stars had to say recently about Queen Sugar.
Why this project?
"I love good family dramas," said DuVernay. "Not super plot-driven, but character-driven stories. And I thought, `Gosh, I wish I could see that with some black folk."
A while back, Winfrey handed her Baszile's novel to read on holiday.
"Oprah sent me to Maui," DuVernay laughed, "and I ended up with work."
The book – up close and personal, yet broad in scope – sparked the series she had always wanted to see.
"Charley is dealing with her family in the South while she's pursuing a professional life in Los Angeles. With Ralph Angel, what a great opportunity to get to know a formerly incarcerated black man – the second-class citizens we make them. And in this incredible Black Lives Matter moment, which I think parallels in so many ways the Civil Rights Movement, it's incredible to have a character in Nova who embodies that spirit.
"I fell in love with the possibilities."
Growing possibilities
DuVernay first envisioned Queen Sugar as an 8-episode limited series. Then it grew to 13 episodes. Then it was picked up for a 16-episode second season, with no end in sight.
One challenge for DuVernay in adapting to open-ended television series: keeping audiences hooked from week to week – or even during each commercial break.
"Most people aren't going to walk out of a theater, but it's really easy for them to turn to another channel," she noted. "I knew there had to be heightened moments which are probably bigger than I usually do. I had to find the humanity within the more melodramatic moments, and it was important to find actors that could bring reality to situations that might otherwise feel hyper-real.
"But I'm really married to this project," she added. "I have story ideas for Season 4!"
Truth from fiction
"Ava is incredibly loyal and committed to story," Dawn-Lyen Gardner said. "She really is interested not just in turning out episodes – she is dedicated to the truth of story, to the truth of character, to the truth of a world that our show is creating."