Kaepernick's stance reveals hidden racism
ROBYN H. JIMENEZ | 9/12/2016, 11:20 a.m.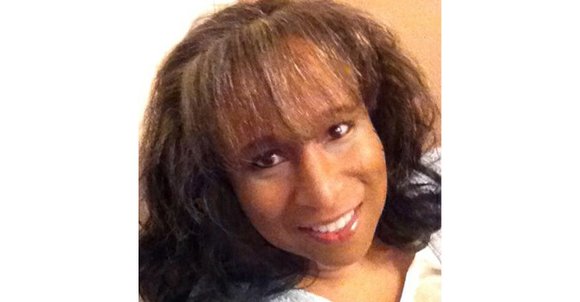 The Dallas Examiner
As candidates running for office in the November election begin to turn the focus toward minority voters during the last leg of their campaigns, a couple of Republicans may have made a major misstep. Not one that may be vital to their campaign, but rather vital to actually obtaining the Black vote. Most notably, Republican presidential hopeful Donald Trump was the first person I heard criticize Colin Kaepernick when he took a stand for justice by remaining seated during the national anthem just before a game last month.
Trump's effort was to turn the moment into a patriotic issue, when in fact it was – and still is – an issue of justice. And once again, Blacks are being asked not to take a clear and personal stand for what they believe in, at least not when it comes to the rights of African Americans. But Kaepernick said he would continue to sit until he sees a significant change for people of color.
It seems that there are way more animal rights supporters than human rights supporters when it comes to injustices in America. An athlete involved in a dogfight ring or a beachcomber kicking a seal gains immediate national outrage, while an unarmed Black man shot in the back and handcuffed as he lies on the ground bleeding seems to take weeks to obtain national attention and be publicly admonished.
Many supporters of the Black Lives Matter movement, along with human rights advocates that have taken a stand against injustices toward African Americans and other minority groups, continue to receive criticism for doing so. Many times, those stands are unacceptable to some because they appear to be un-American or inappropriate for the moment. But the most American thing you can do is to take a stand for what is right. What's more, it is always the time to stand for what is right.
Throughout history, African Americans have had to take a stand and what might appear to be an un-American action. Throughout history, African Americans have led rallies at marches along bridges and main streets. They held sit-ins in restaurants and schools. We have boycotted buses and businesses. Our forefathers did not wait for society to say now is the time. They endured dog bites, fire hoses, police batons, tear gas and the loss of loved ones that have died at the hands of those who hated us based on the color of our skin. And they were called troublemakers.
Eventually, they won the battle called civil rights. But somehow in the year 2016, we are still fighting the battle called justice. Many think somehow the two are the same thing, but it's far from the truth.
Civil rights is when they have to respect us in public. Justice is the way they treat us when they don't know others are watching.
Civil rights is when a suspect gets a fair trial. Justice is when the suspect is arrested without being shot or beaten using excessive force.