Teaching for success: Welcoming and respecting every child
MARIAN WRIGHT EDELMAN | 9/19/2016, 10:04 a.m.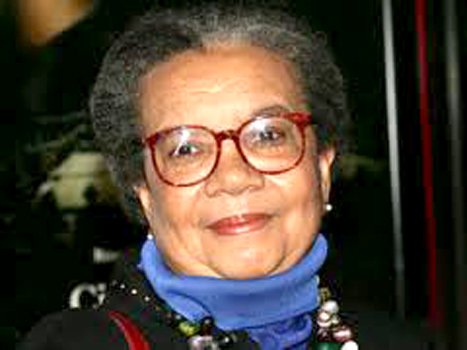 Children's Defense Fund
Teaching children may be the highest way to seek God. It is, however, also the most daunting way, in the sense of the greatest responsibility. – Gabriela Mistral, Chilean Nobel Prize Laureate in Literature
As a new school year begins, how do we teach Black and other non-White children and youths and those who are poor or have special needs to ensure their successful readiness for the future? How do educators and those responsibile for preparing children for the future understand that every child is sacred and deserves fair treatment? How do we create a pedagogy that respects the unique gifts of our diverse child population and nation of many colors and faiths and become a beacon for our multiracial multicultural world?
Dr. Terrell L. Strayhorn, the youngest full professor at The Ohio State University and director of its Center for Higher Education, reminds teachers they must begin by making sure all children know they belong and are valued.
He explained, "All of us as educators are about trying to inspire students to reach their highest potential to be innovative, to be creative, to move outside the borders, to imagine and connect the dots that aren't even connected yet. They can't get there without first satisfying dysfunction around belonging. That's how central and important it is. How do you start to build it? … The first thing you can start to do is accept students for who they are: short, tall, skinny, thick, real hair, fake hair, clean clothes or dirty clothes, smell like you and don't smell like you. We have to, first of all, love them, embrace them; that is, we accept them – because they can't possibly be free in a place that starts to treat them as different, as outcasts, as outsiders."
Dr. Christopher Emdin, associate professor in the department of mathematics, Science and Technology at Teachers College, Columbia University, points out that many teachers didn't have all the right role models in school themselves, "There's so many educators who feel like they're doing the right thing and doing the right work for the right reasons, but they have not yet done the deep internal work of healing from the trauma of their own experiences in schools. What happens is when you go into a school and you have a tough day, guess who you become? The teacher who did violence on you."
He encourages teachers to take the time to think about what might have been broken in their own school experience – and embrace the opportunity to reimagine what they want school to feel like for their students.
Emdin and Strayhorn discussed these crucial thorny issues during this year's Children's Defense Fund Freedom Schools training dedicated to stopping summer learning loss, creating a love of reading and empowering children to make a difference in their schools and communities.
Emdin, the author of the best-seller For White Folks Who Teach in the Hood … and the Rest of Y'all Too and Urban Science Education for the Hip-Hop Generation, has spent much of his career focused on how to make science and math education engaging and relevant and how to appreciate the cultural backgrounds and community traditions students bring to the table. Strayhorn has conducted extensive research on belonging. The ideas these two brilliant educators shared get at the root of the work all educators and others who work with children need to do to help all children succeed and fall in love with learning.