CBC fights education cuts as consumer coalition attacks regulatory reversals
CHARLENE CROWELL | 4/3/2017, 12:08 p.m.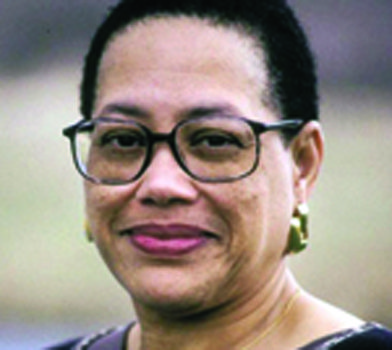 Center for Responsible Lending
In releasing his first-ever federal budget blueprint, President Donald J. Trump stated that his intent was to "Make the Government lean and accountable to the people." A review of its proposals, however, might be better characterized as "mean."
Proposed cuts of $54 billion annually will demand a series of sacrifices from those who have the least to give: low and moderate income families. From disadvantaged youth served by Job Corps centers across the country, to senior citizens trying to cope with financial constraints in what should be their golden years, the Trump budget proposal harms far more Americans than it helps.
Over the next few weeks, this column will explore many of the proposed funding cuts identified in the March 16 document.
For example, education has historically been the bridge to a better quality of life. Yet, the FY18 budget proposal would widen economic divides for some and deepen societal divisions for others. Overall, the proposed funding reduction represents approximately 13 percent of the department's current budget.
In response, both the Congressional Black Caucus and a diverse coalition of national and state organizations are standing up and speaking out. Education is proposed to lose $9 billion that includes $3.9 million from Pell Grants revenues that otherwise would have been carried over into FY18. Additionally, the popular Federal Work-Study program would remain, but only as a shadow of its former capacity – also due to more severe budget cuts.

On March 22, the CBC met with Trump at the White House. In comments to the Associated Press before the meeting, Rep. Cedric Richmond of Louisiana, the CBC chair said, "His budget is contrary to African American interests in a number of ways, and it's our role as policymakers to call him out on it."
The CBC also prepared for the meeting a 128-page document entitled We Have a Lot to Lose: Solutions to Advance Black Families in the 21st Century. In its executive summary, they wrote, "If President Trump is sincere in his interest in advancing the Black community, this document should be the guiding post of his administration."
Addressing recommendations affecting many departments and agencies, the CBC report terms proposed FY18 funding levels for HBCUs as "an inadequate commitment."
It was only a few weeks ago that HBCU presidents also had a high-profile White House meeting. It was touted as a new beginning to strengthen federal support for institutions that serve high percentages of minority students. Instead, the FY18 proposal would only continue at the current funding of $492 million.
The CBC report called for increased funding for HBCUs, Pell Grants and Title II that provide grants supporting local efforts to recruit and retain quality educators.

On the same day, more than 50 organizations, including Black and Latino civil rights groups along with consumer advocates, educators, labor, legal and veterans' organizations, united in a letter to Congress that called for better stewardship from the Education Department.
"We believe protections for students and taxpayers should be strengthened, not scaled back. Veterans, low-income students and students of color have been disproportionately harmed by predatory colleges," they wrote.