Activist Roy Williams remembered
MIKE McGEE | 4/10/2017, 2:42 a.m.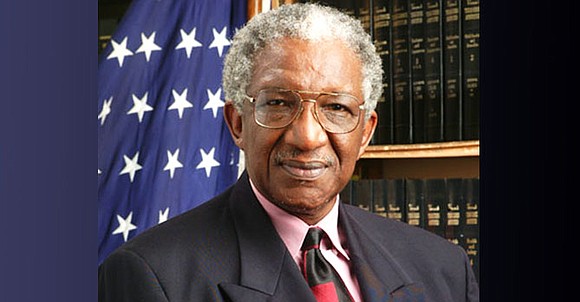 The Dallas Examiner
Roy H. Williams was a community leader who assisted in literally changing the faces at Dallas City Hall.
That is the impression associates and colleagues shared of the former U.S. Army veteran and founder of the community organization Rainbow Bridge Youth Outreach Program. The activist, author, mentor and friend to many, who aided in rearranging a more ethnically representative Dallas City Council, died March 18 at age 74.
Helen Giddings, state representative for District 109, released a statement in which she regarded Williams as someone who cared so much about politically fair minority engagement in his adopted city that he went to legal war in the late 1980s to change the way the body of the city council functioned.
"Roy Williams waged many important battles and achieved significant victories on behalf of the underserved. Perhaps most memorably was he and Marvin Crenshaw's crusade for Dallas' 14-1 single-member City Council," she wrote.
At that time, the city council was an 8-3 system in which the mayor and two council positions were won through citywide elections. Many argued such diluting of power did not accurately represent the ethnicity or issues of specific sections of the city. Williams and Crenshaw took that argument to court, and in 1988, U.S District Judge Jerry Buckmeyer declared 8-3 illegal and approved the 14-1 concept, as reported in local newspapers and even Black Enterprise magazine in April 1991.
The lawsuit eventually established 14 separate council seats elected from specific districts, while the mayor was elected by a citywide vote. It was under this system that voters elected Ron Kirk, the first Black mayor of the city.
Facing off against the city council was not the only fight for justice on the activist's radar. Giddings further wrote about his passion for justice at an international level.
"He came to educate me on the horrors of Apartheid in South Africa and asked for my leadership in changing the country's course. Accompanied by Marvin Crenshaw, they took me to task for not being more active and vocal in the fight against Apartheid. I was somewhat embarrassed because they were so much more well-informed on the issues and what needed to be done," she admitted. "That meeting with Roy was a turning point in my career and the beginning of my numerous works and collaboration with the people of South Africa. I will forever be grateful for Roy's courage and intellect."
Kevin Shay, who met Williams as a teen in 1986 and remained close to his role model, said activism started early for the civil leader originally from East Texas.
"Roy started working for civil rights as a teen. As president of the NAACP Youth Council in Longview, Texas, when he was 16, he helped lead a sit-in at a Longview Woolworth's drugstore in 1960 a few days after a more highly-publicized sit-in in Greensboro, North Carolina," Shay wrote to The Dallas Examiner.
"He was frightened of being attacked by KKK members, retaliation against family members, even being lynched. But he stood up that day for his basic rights as a human being to be served at a counter. He and others were arrested; on the way to jail an officer kicked him while he was handcuffed."