Activist Roy Williams remembered
MIKE McGEE | 4/10/2017, 2:42 a.m.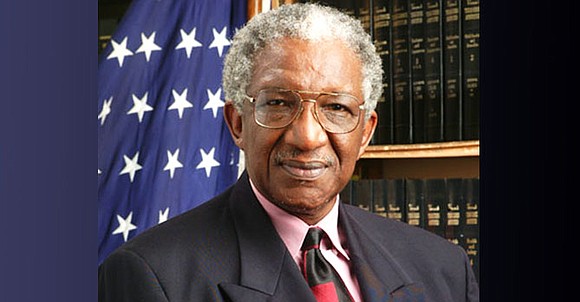 Shay said Williams' pastor was able to free him from jail.
"Police warned him not to stage another sit-in. Roy didn't listen. He couldn't," Shay explained. "His mission was larger than those officers could realize. Within a few months, thanks in no small part to the persistent sit-ins organized by Roy and others that Woolworth's opened its counter to African Americans. It was just the beginning."
When Shay spoke with The Dallas Examiner, he reflected on the character Williams had, which fired his drive for right in the face of wrong.
"He was real persistent, real committed to 'liberty And Justice for All,'" he stated, referencing the title of the Dallas history book he and Williams authored in 1999. "It wasn't just words when he said the Pledge of Allegiance; he wanted to live out those words."
Even in the new millennium, Williams was a man who never stopped showing concern for his community. In 2013, when an 8-year-old Black child, D.J. Maiden, was shot in the face outside his Skillman-area apartment by Brian Cloninger, a White man already on probation, Williams was there to bring moral support to the family and to make certain the city council was fully aware of the situation. At one point during the case, he even pondered what direction the nation was heading.
"I never will forget Emmitt Till, what happened to him, but there seems to be a pattern developing across the country," Williams said at that time as he considered recurring attacks on Black children across the nation. "There's some mentality out there that we don't understand how it translates into acts like this."
Shay offered a glimpse of what his friend had experienced in a state split by segregation.
"He always kind of had a soft side for the underdog. He lived it," he said. "The thing about him was, he came from more of a spiritual perspective. It wasn't quite as much from a politician side – which worked on both – but he came from a different perspective, which allowed him to reach more people."
He recalled that his friend smiled and laughed easily, too.
"He always found time for people, and he found time … to work on the issues," Shay affirmed. "He knew how to reach people where they were, you know? He could relate to people, like my son, who wasn't in to politics because he was 16 or 17 when he met him."
Shay described how sports became a mutual reference point for the two to build upon.
"He was like a Renaissance man that way. He could really relate to people from a wide variety of perspectives."